Forthcoming Events
 26th February – Shekinah Pamper Day
Local beauticians, hairdressers and Plymouth Soroptimists are joining forces to treat women who use the services of Shekinah to a pamper day to celebrate International Women's Day which falls on 8 March this year.  The pamper session will be held on Monday 26 February at the Shekinah Mission, Bath Street, Plymouth .
The day-long event (10am-4pm) is designed to give a much needed boost to around 25 women who can have manicures, makeup, massages, makeovers and hair styling.  Fashion restyle adds another dimension to the day, with racks of donated clothes for the women to chose from.  Plymouth Soroptimists and staff from the Shekinah Mission will be on hand to offer lifestyle advice including preparing for job interviews.
Plymouth Soroptimists are providing lunch, refreshments and toiletries for the women to take away, whilst others are giving their time and expertise to the pamper day.
9th May – Suffragist walk and reception at Council Chambers
26th May – Lord Mayor's Day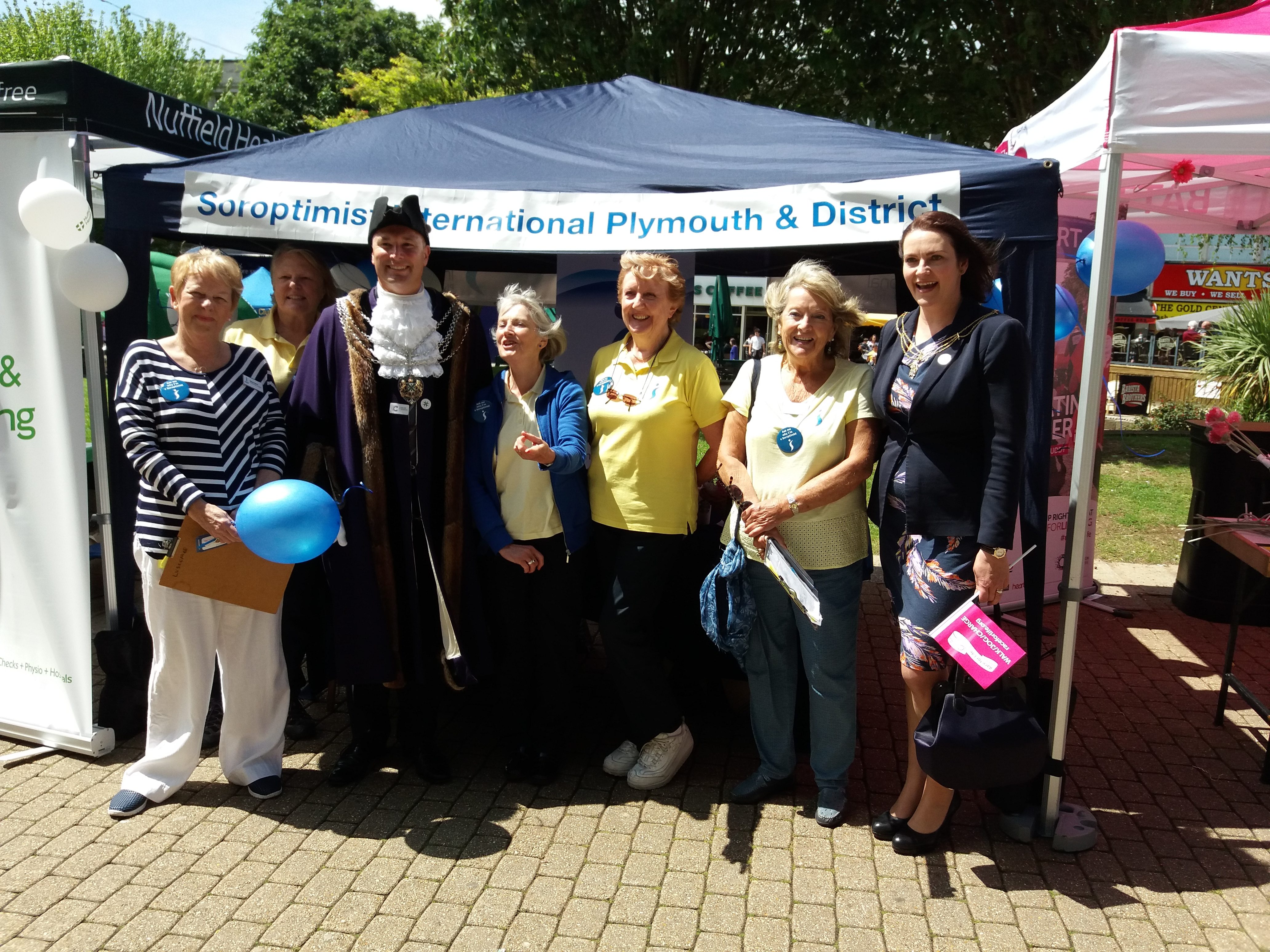 16th June – Plympton's historic Lamb Feast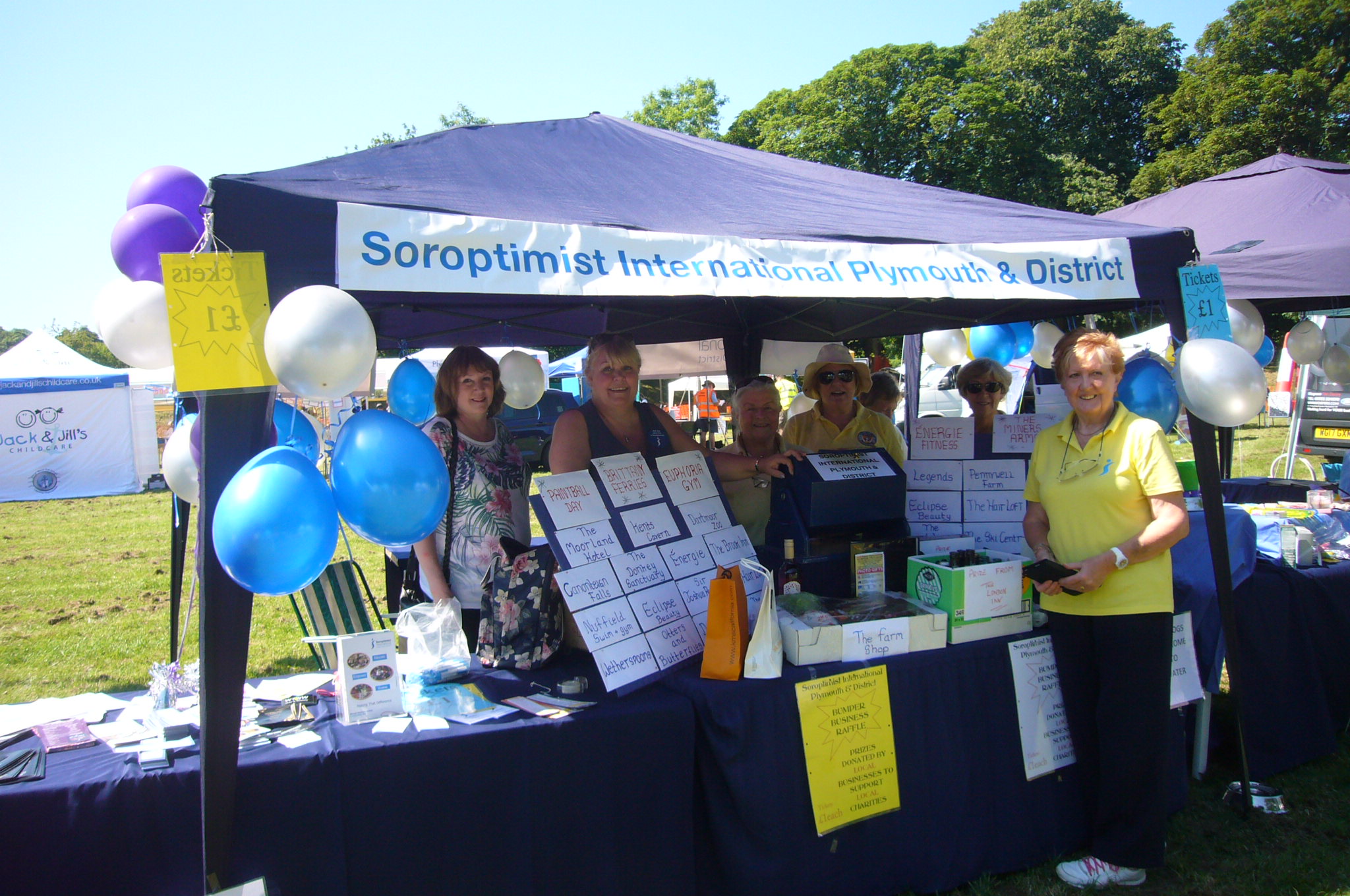 1st July – Garden Party at President Jenny's home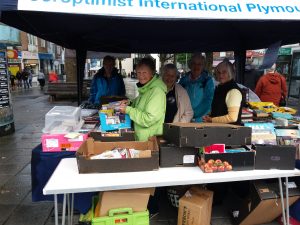 In 2017 over 1,000 paperback books and bookmarks were given away to children, teenagers and adults to celebrate International Literacy Day
October – 84th Federation Conference in Liverpool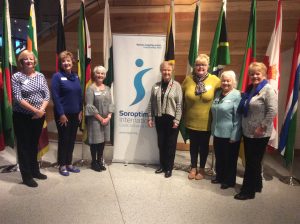 November – Barn Dance
Usually held in November, this is a great fund raising and fun evening
December – Tavistock's Dickensian Evening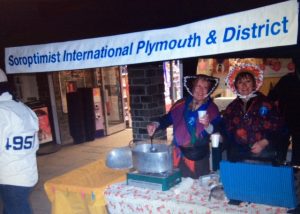 ****************************
Previous Events
11th February – Club's 88th Charter Lunch at St Elizabeth's House, Plympton
Around 60 members and guests enjoyed a lovely lunch at St Elizabeth's House, Plymouth, in February to celebrate the club's 88th Annual Charter.
Honoured guests included The Lord Mayor of Plymouth, Councillor Wendy Foster, her husband Councillor Ken Foster and guest speaker Johnny Mercer MP for Plymouth Moor View.  Plymouth President Margaret Parkinson was also delighted to welcome Regional President Daphne Dowsing, President Liz Rodgers from Poole, our Friendship Link Club, and several Presidents from around our Region.