Handover of Insignia – at last!
Our Plymouth club finally held a 'real' rather than virtual club meeting on 9th September. Outgoing President Jenny Jarvis handed over the Insignia to President Joani Stanstell – socially distanced of course!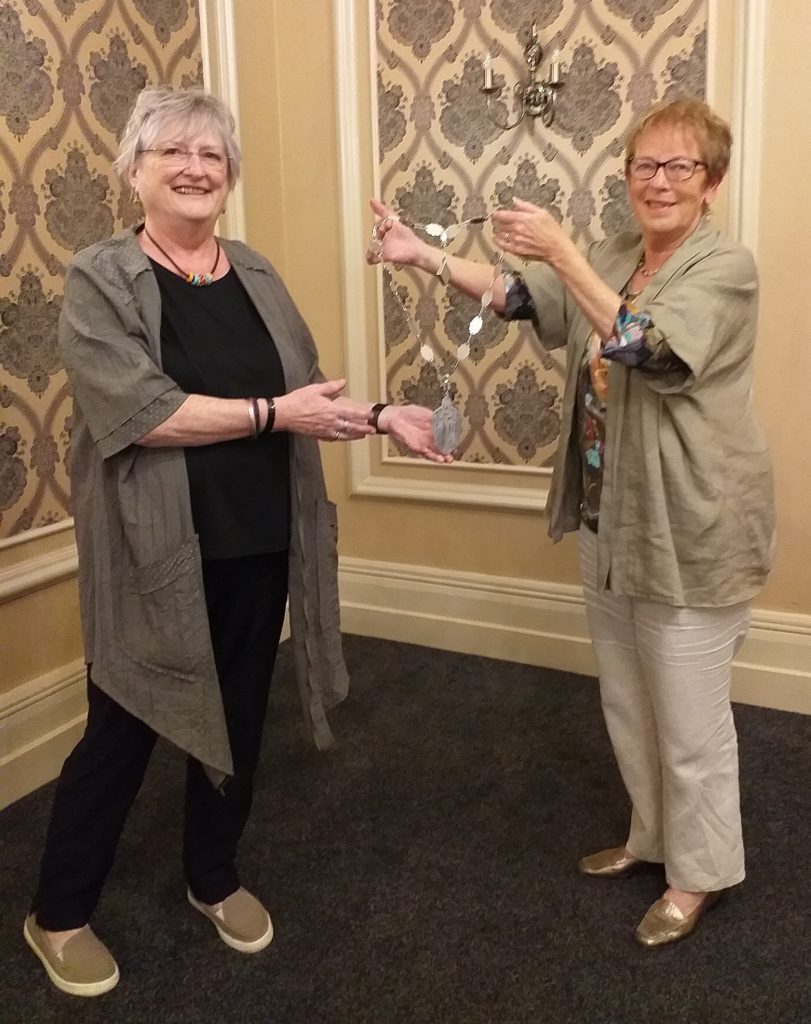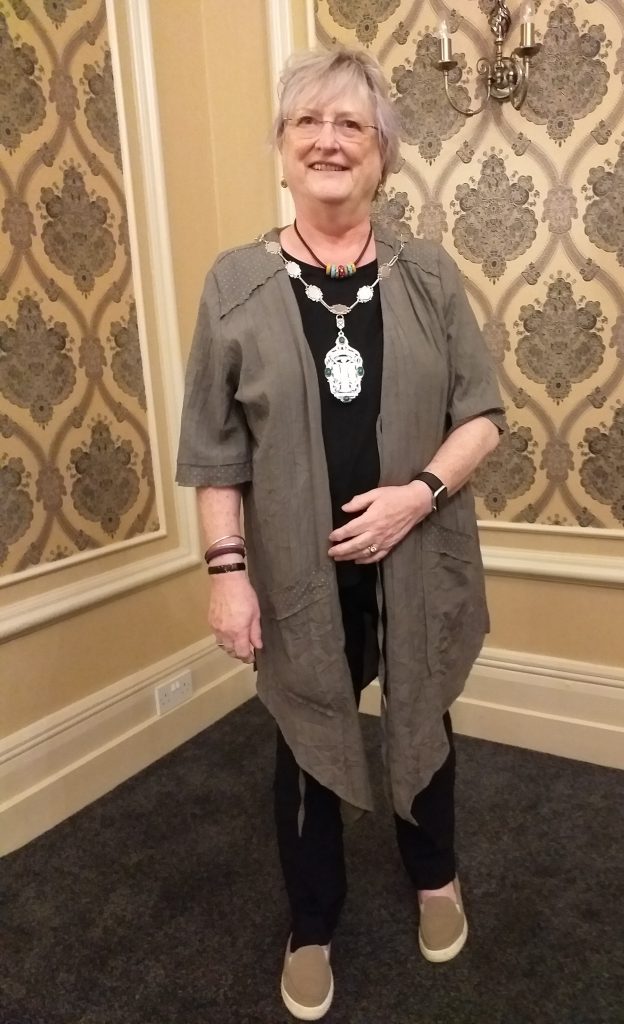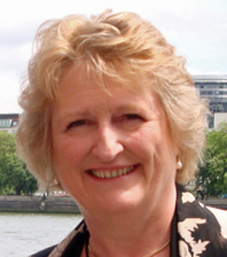 Due to Covid-19 the Insignia has not yet been handed over to Joani, but as soon as club members are able to meet again this will be rectified. Meanwhile below is a message from President Joani.
"This is without doubt going to be a very different year for all of us and our Federation Clubs. We have had to embrace technology more than we might have ordinarily done with our first ever Zoom AGM meeting. I must admit though that I far prefer meeting face to face, but needs must.
At the moment we are all still advised to stay at home and I hope that it can be an opportunity to think about new ideas, new ways that we can help and empower women and girls and new ways that we can be 'of service' It doesn't always have to be the all singing, all dancing, bells and whistles projects. Sometimes it is the smaller projects that can have a big impact, and I think that we may see more of that emerging in the near future. Stay in touch with each other, be a friend, and most of all STAY SAFE."