Over 100 little girls in developing countries will be getting their first ever new dress thanks to the sewing skills of Plymouth Soroptimists, their friends and families. The beautiful dresses in different styles are made from a range of fabrics including pillowcases, duvet covers and curtains and will be sent to the international charity 'Dress a Girl Around the World'. This charity to date has distributed dresses to 38,000 girls in developing countries such as Uganda. Cameroon, Nigeria, Syria and Ghana.
Each dress has a Dress a Girl label sewn on to the front to help protect these vulnerable girls from potential predators as it's an indication that an organisation is looking after them.
Wendy Wood has co-ordinated this project for the Plymouth Soroptimist club and is thrilled with the outcome: "I am absolutely delighted with the response from everyone who has sourced materials, cut out the dresses and sewn them up. It's been a real team effort. To have made 100 lovely dresses which we know will make such a difference to these girls who will never have had a new dress is just heart warming. The fact that it's going to bring a smile to their faces and also protect them from predators makes it so worthwhile."
Embellished with pockets, frills and bows etc the dresses are individual and eye catching and will be sure to delight the recipients.
The dresses will be sent to Jaqui Onslow who is the UK contact and co-ordinator for the Dress A Girl charity which is affiliated to the Hope for Women International Campaign set up in 2006.
For more information on the Dress A Girl charity visit their website https://www.dressagirlaroundtheworld.com/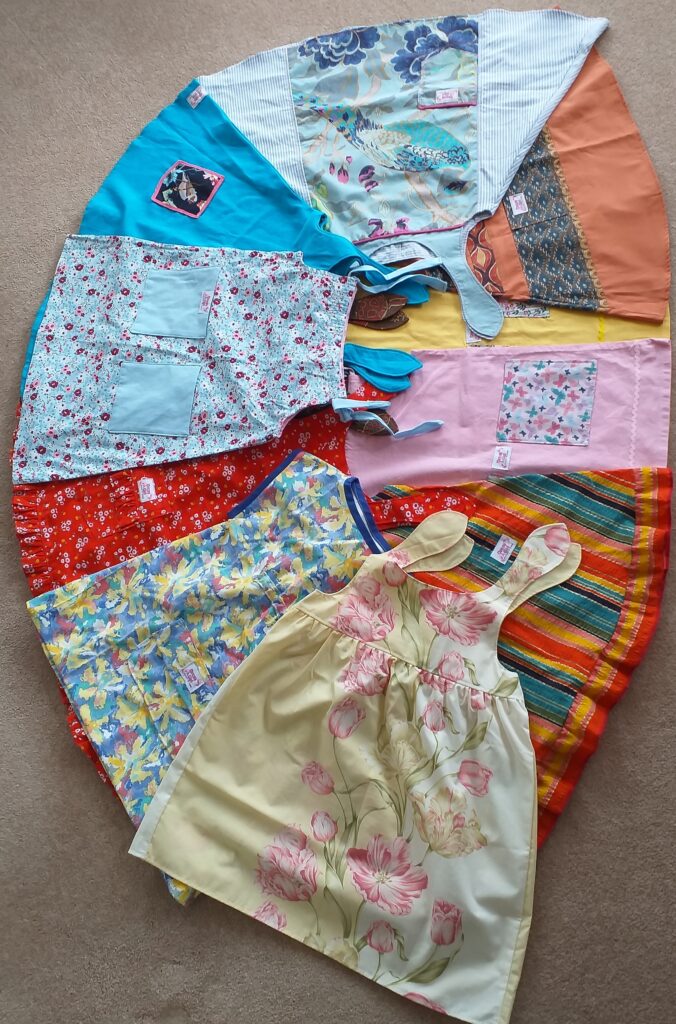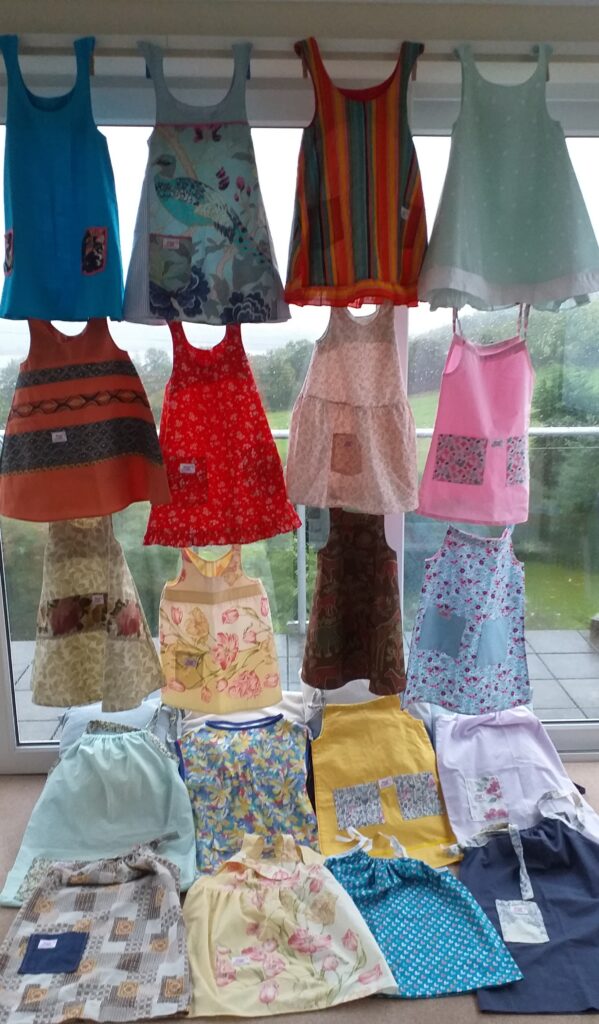 For more information on the Dress A Girl charity visit their website https://www.dressagirlaroundtheworld.com/