Club Programme Action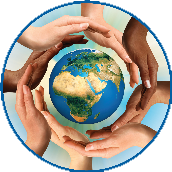 We call our voluntary work "Programme Action". This is one of the reasons for being a Soroptimist. It reflects the vision and the mission of Soroptimist International. You can see how our Plymouth club gets involved with Programme Action by looking at the local and international projects we support.
Programme Focus
The SI Programme Focus is a set of goals and objectives which relates directly to the Programme Areas. This provides the structure, or "focus" of all our project work. It is updated once every four years at the International Convention.
We choose projects to work on that tackle one of the three Programme Areas identified by Soroptimist International:
Local projects we support
The Womens Refuge
Trevi House
The Shekinah Mission
SARC (Sexual Assault Referral Centre)
Sunflower Project
Financial support for young female volunteers overseas
Financial support for female university students studying science
We help sometimes by giving direct financial aid or at other times we supply these organisations with badly needed clothing, toiletries etc. In some instances when someone has the chance to start afresh in their own home, our club has rallied a team of people and decorated and fitted out their new accommodation and supplied a start up pack of groceries.
We visit all these groups to learn what type of help they need and try our best to support them in any way we can.
In 2016 Plymouth Soroptimists won the South West Regional Best Practice Award for their work in Program Action. This included supporting a village in the Gambia to help build a hospital; adding a dining shelter to the school for the same project in the Gambia; raising awareness of Female Genital Mutilation; collecting food and gifts throughout the year to give Christmas bags to elderly and single women and men at a local daycare centre; marked International Women's Day in the city centre by displaying 104 pairs of shoes to represent the number of women murdered by their husbands due to domestic violence; supported Trevi House rehabilitation centre for women, when a mother with a disabled son was discharged from the centre: Plymouth Soroptimists and their husbands painted an empty house and fully furnished it with donations, all in the space of a week. We have also supported the Mustard Seed charity for over 10 years by filling shoe boxes for children in Moldova to open on Christmas Day.
In addition we worked with a Nepal-based organisation the Kopila Women's Project and Dress a Girl Around the World working with Brownies and Guides making 'pillow slip dresses'.
UKPAC