Covid Christmas 2020!
Christmas this year was very different for everyone but undaunted Plymouth Soroptimists donned all their festive bling and sparkles and joined a zoom session with filled glasses of fizz etc. The Christmas programme included tales of baubles with special significance, a treasure hunt and carol singing. It was a great session, much enjoyed by the members that took part. A screen shot of some of those participating is below.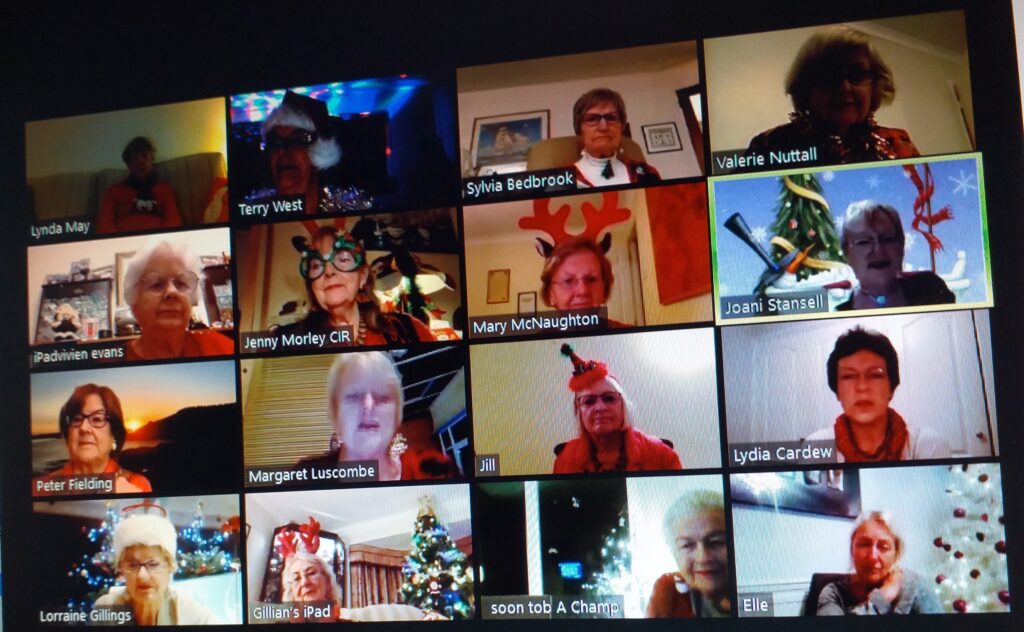 Club members have been busy sewing ear defenders for local health care staff to protect their ears from the elastic of face masks they are having to wear for long periods. Over 100 of these bands have been made and the majority will go to the A&E department at Derriford Hospital, with 20 going to Nazareth House care home.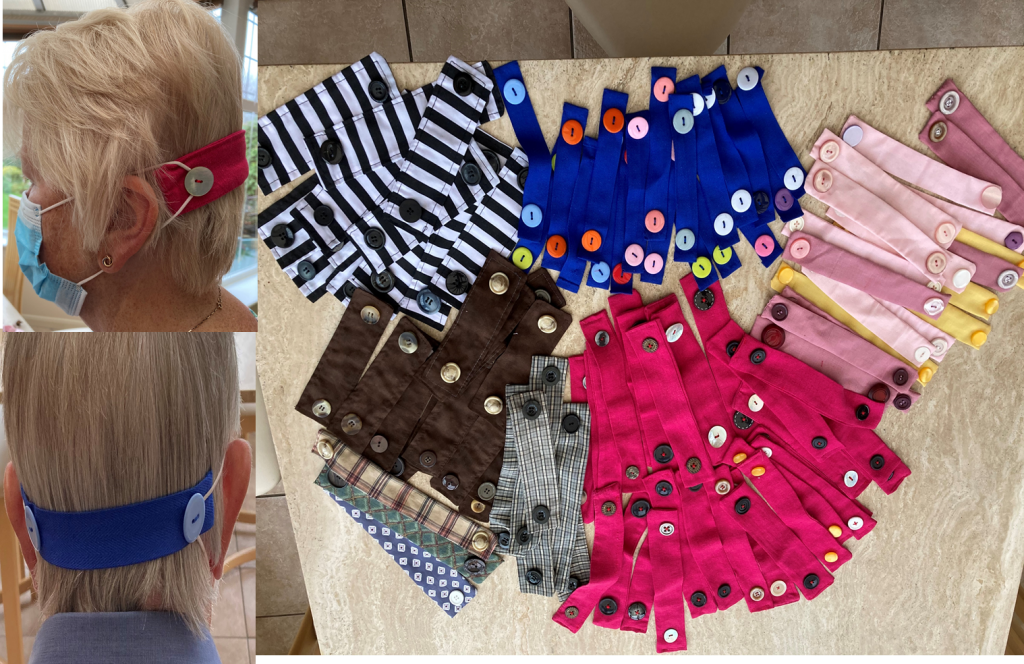 Gifts for the Salvation Army
Plymouth Soroptimists and our friends have kindly donated toys and books which we have presented to the Salvation Army for their Christmas appeal and playgroups.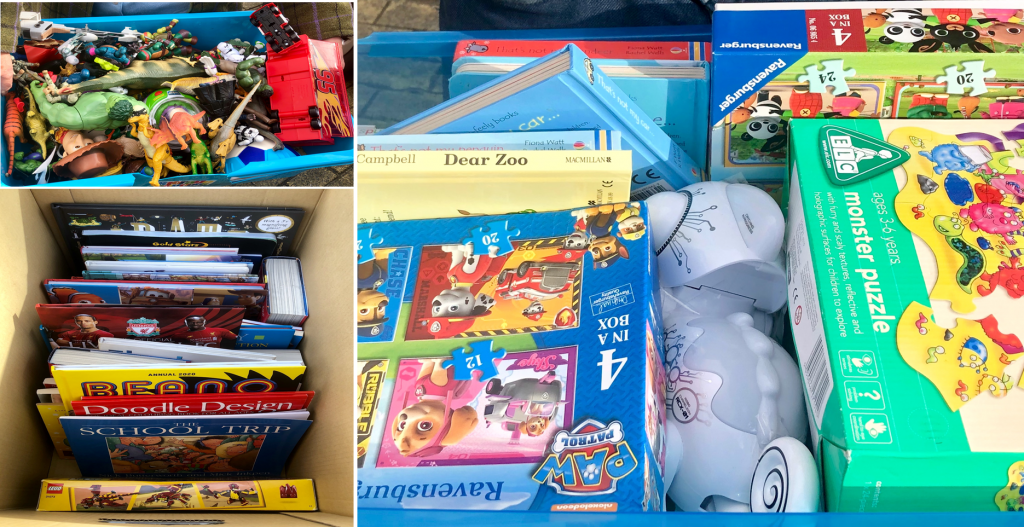 Remembrance Sunday
President Joani Stansell laid the SI Plymouth & District poppy wreath at the war memorial on Plymouth Hoe on Remembrance Sunday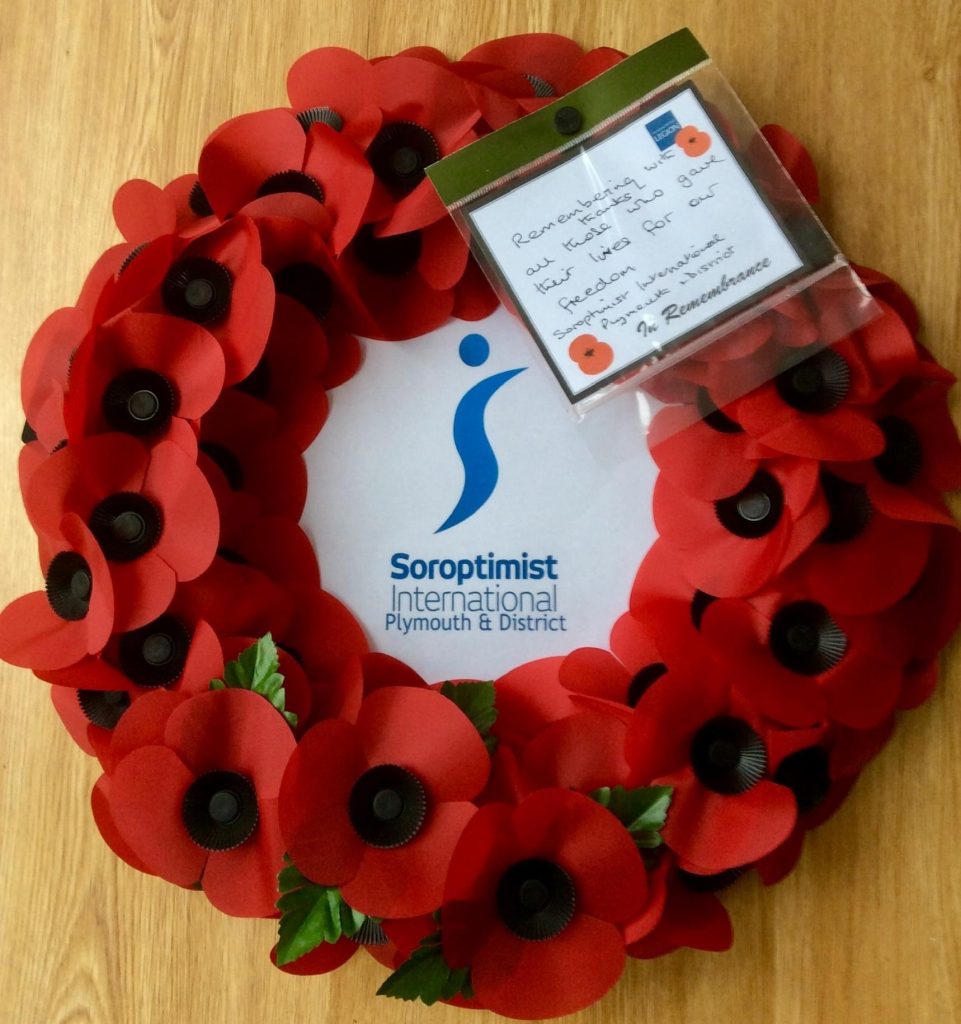 Christmas gifts for local children
Over 45 new and as new books and toys were donated to Barnardo's Children's Centre in Plymouth. These gifts are for children aged between 0 and 5 years old to bring some festive cheer to some less fortunate families.
Toys, books and games were also given to the Salvation Army for distribution to local families.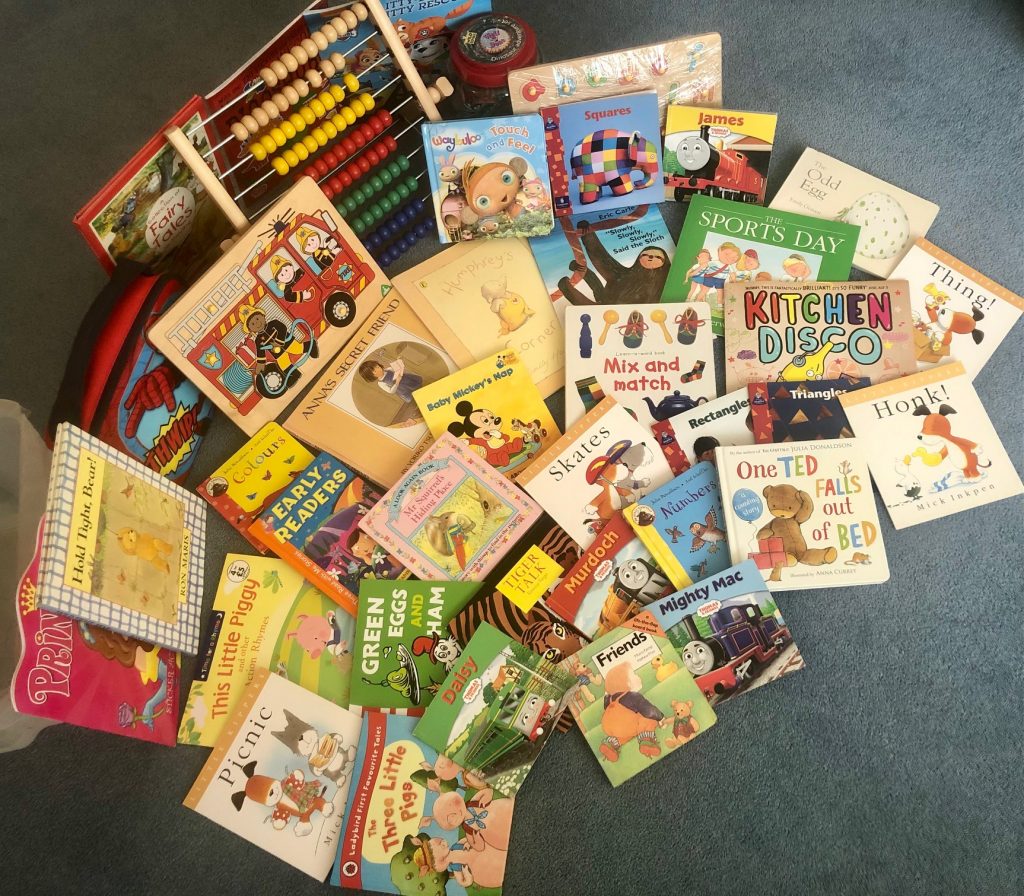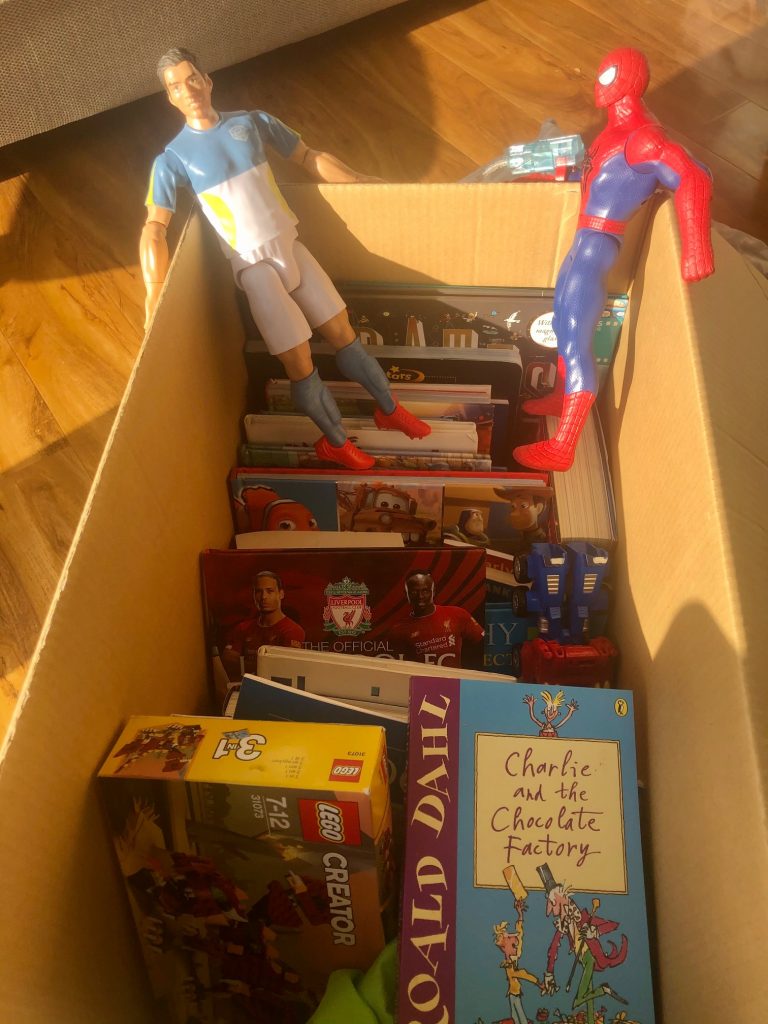 Love in a Box
A small socially distanced group of Plymouth Soroptimists carefully wrapped and packed 25 shoe boxes with gifts for children in orphanages and children's hospitals in Moldova. The aim is to bring some festive cheer to children who might otherwise not receive any presents at Christmas.
The teddies and Peter Rabbit in the photograph below and many other soft toys, books and games will be given to Plymouth Barnardo's children's centres and the Salvation Army for distribution to local children at Christmas.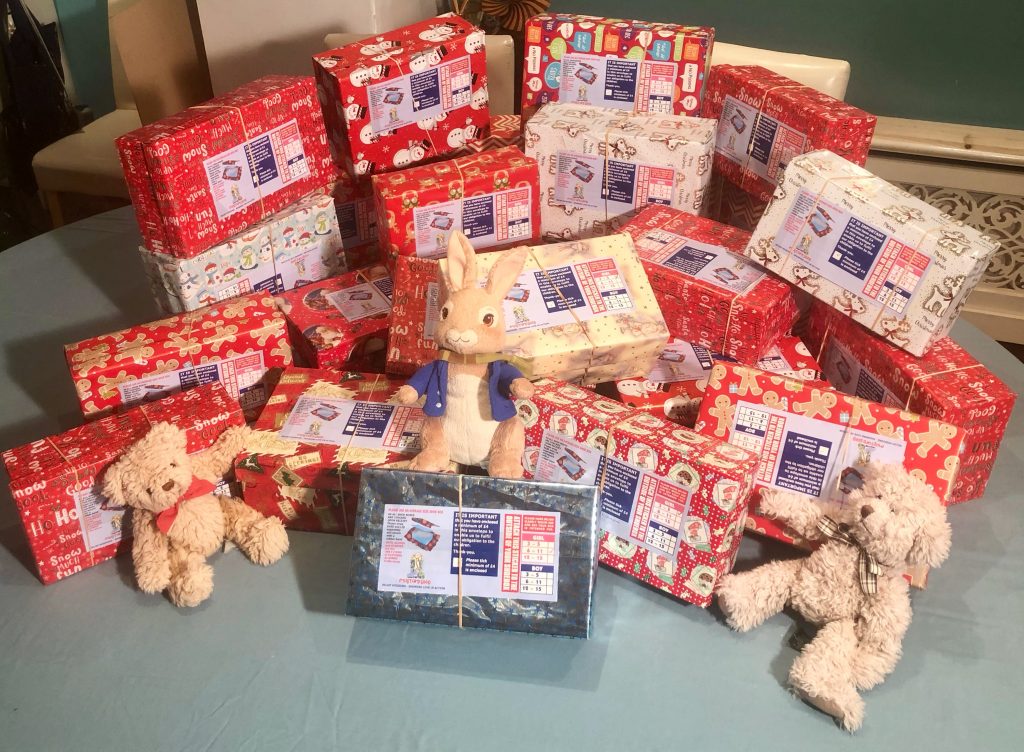 Covid-19 Wellness Bags
Plymouth Soroptimists have been busy sewing face masks to go in 'wellness' bags to be distributed by the Salvation Army to women in Plymouth who might struggle to afford these necessary items.
The goody bags contain Covid-19 essentials – as well as two reusable cloth masks, each bag contains hand sanitiser, soap, tissues and hand wipes. Additional colourful masks were also produced to be handed out.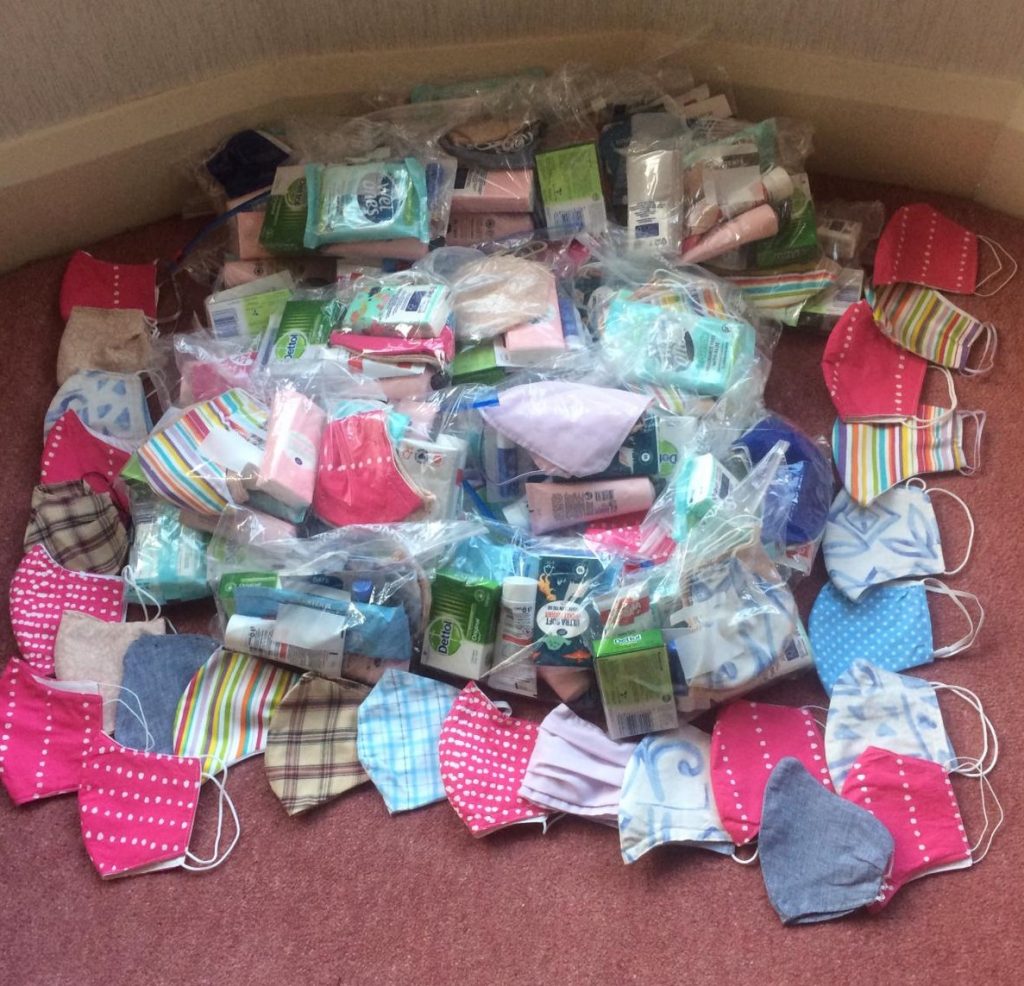 Our first virtual AGM and Presidential Insignia handover!
Plymouth's first virtual AGM was 'attended' by 15 members who signed into Zoom for the session. It was a great success and due to the time constraints, it was conducted very efficiently. Outgoing President Jenny Jarvis 'virtually' handed over the chain of office to incoming President Joani Stansell. Jenny had received a card, chocolates and flowers (see photo below) from club members by way of a thank you for her period in office.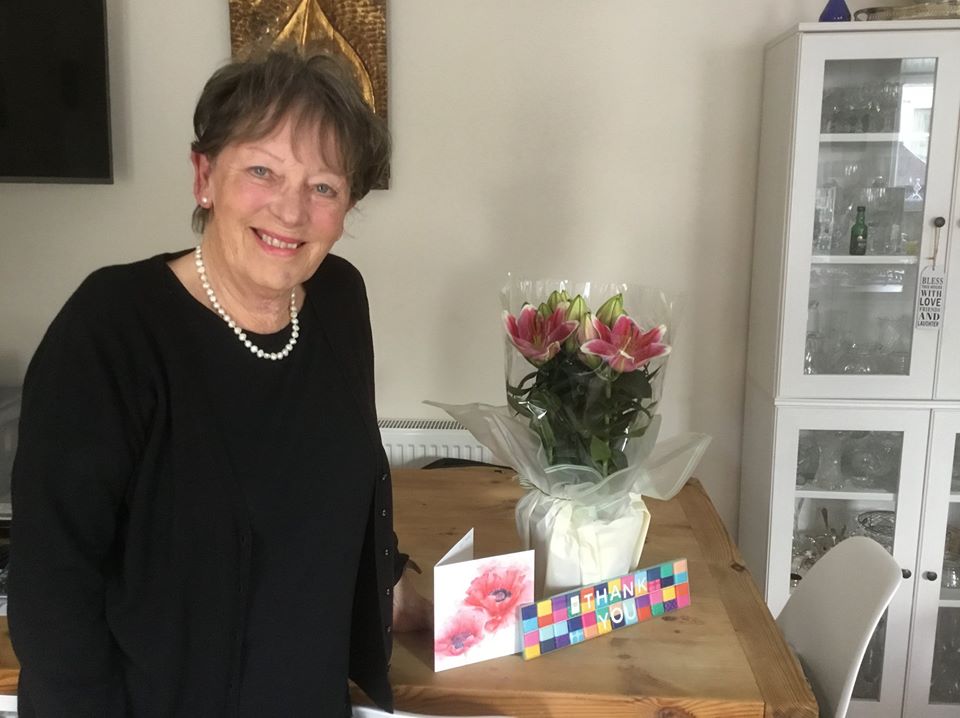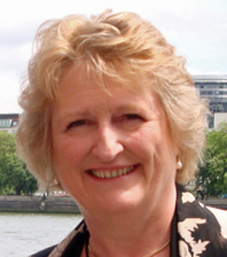 Incoming President Joani Stansell says:
"This is without doubt going to be a very different year for all of us and our Federation Clubs. We have had to embrace technology more than we might have ordinarily done with our first ever Zoom AGM meeting. I must admit though that I far prefer meeting face to face, but needs must.
At the moment we are all still advised to stay at home and I hope that it can be an opportunity to think about new ideas, new ways that we can help and empower women and girls and new ways that we can be 'of service' It doesn't always have to be the all singing, all dancing, bells and whistles projects. Sometimes it is the smaller projects that can have a big impact, and I think that we may see more of that emerging in the near future. Stay in touch with each other, be a friend, and most of all STAY SAFE."
_________________________________________________________________________________________________________________________________________________
Helping the Women's Refuge with virtual cookery lessons
Plymouth Soroptimists have lent a helping hand to Plymouth's Women's Refuge during Covid-19 restrictions. The Plymouth club has shopped for and delivered £85 worth of ingredients to the refuge so they can run virtual cookery lessons for women who can't go out to shop because of Covid-19 restrictions. The aim is to help recently arrived women improve their skills so they can cook healthy budget meals for their families.
The refuge is currently very busy and they are very grateful for the Soroptimists' help in giving them the opportunity to run the virtual cookery lessons which will see five families fed for £20 a week each. Refuge manager Alice said: "Our residents have made their first meal of Rainbow Cous Cous – they are over the moon and said it's delicious. We're delighted that Plymouth Soroptimists have helped us with this initiative which will have long lasting benefits for families using the refuge."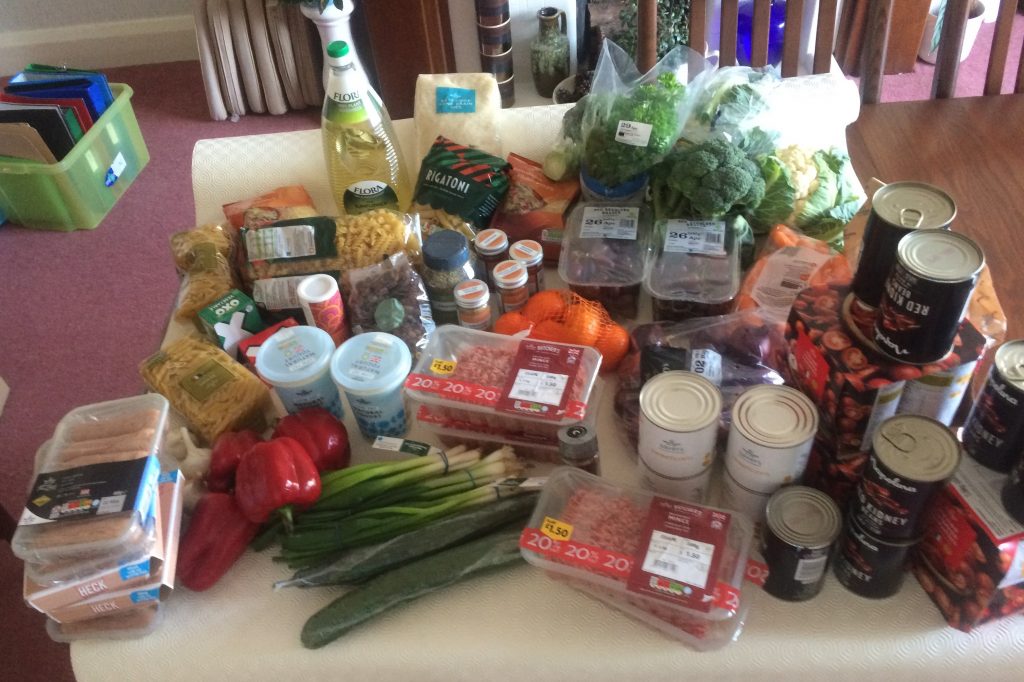 ______________________________________________________________________________________________________________
2020 International Women's Day
Another successful pamper day was arranged to celebrate this notable date. Over 50 women had a wonderful day of treats and treatments given by a team of volunteer beauticians. Lunch bags were filled with items donated by local businesses.
________________________________________________________________________________________________________________
Associate membership – join now and get a free gift!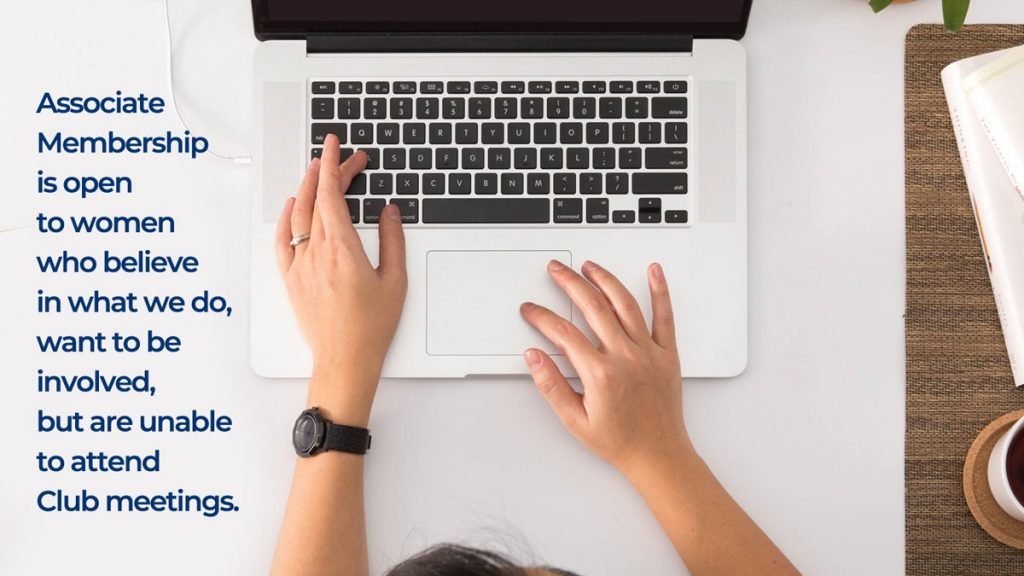 Join us and help #StandupforWomen. If you don't have time for regular club membership, join as a Soroptimist Associate Member – call 01752 774401 for a chat to find out more. Climate change is our 2020 focus, all new Associate Members joining before 31 March 2020 get a free thermal mug or jute bag.
___________________________________________________________________________________________________________________________________
Action against Postpartum Psychosis (APP)
Plymouth Soroptimists combined fun and fund raising for Action against Postpartum Psychosis (APP) and raised over £1400 at three events. This sum was virtually match funded by Santander UK who added £1200 giving a grand total of £2614 for APP. A cheque will be presented to a representative from APP at a Soroptimist meeting on 18th March.