Tea with the Lord Mayor of Plymouth
Plymouth members were delighted to be invited to take tea with the Lord Mayor Councillor Terri Beer at Nancy Astor's house on Plymouth Hoe in April. Ten members attended and were thrilled to be able to hold the famous Astor Diamonds.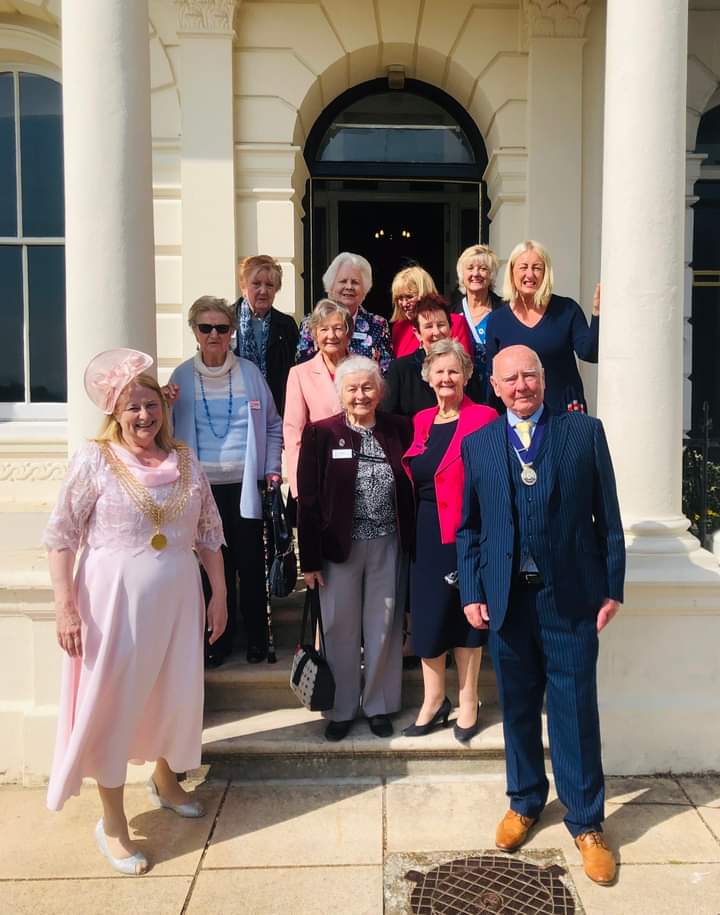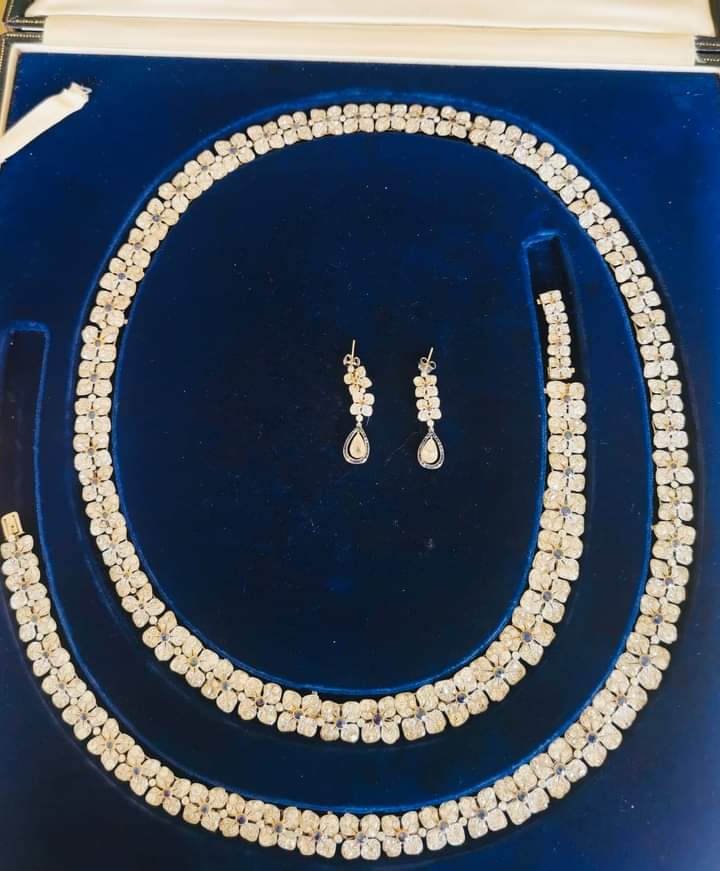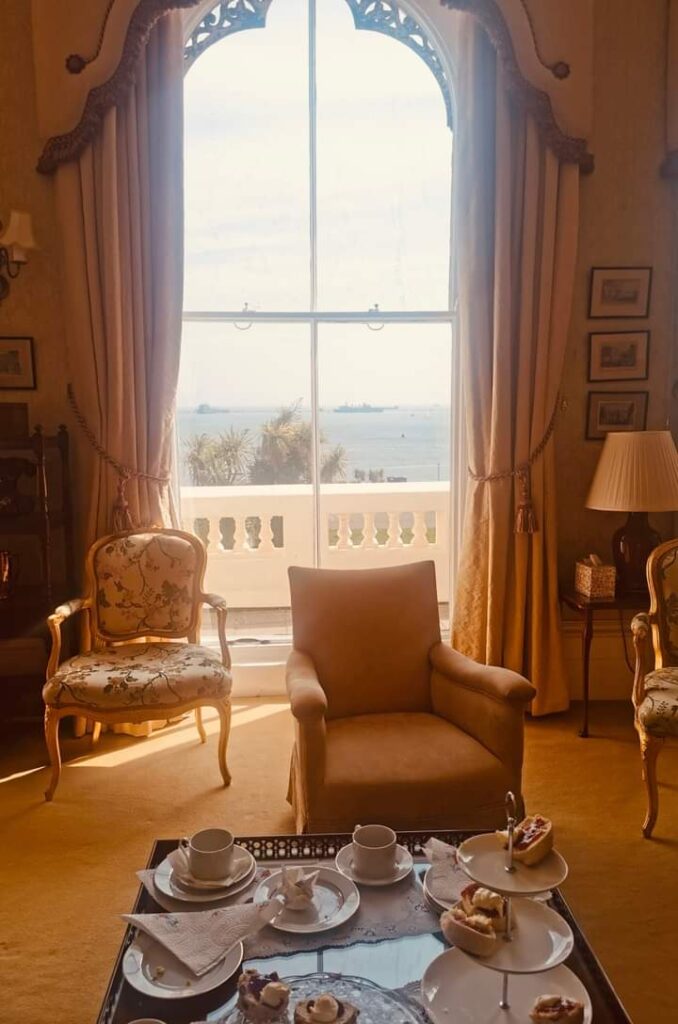 Change of Insignia/New President
At the Annual General Meeting outgoing president Mary McNaughton handed over the chain of office to incoming president Margaret Luscombe. Margaret is the first of three presidents who are sharing the office for 2022/2023.
Mary was thanked for her hard work during a difficult year and was presented with a garden plant and card.
A new vice President, Elle Vuitton, was presented with a badge and was thanked for stepping forward to take up this role for the forthcoming year.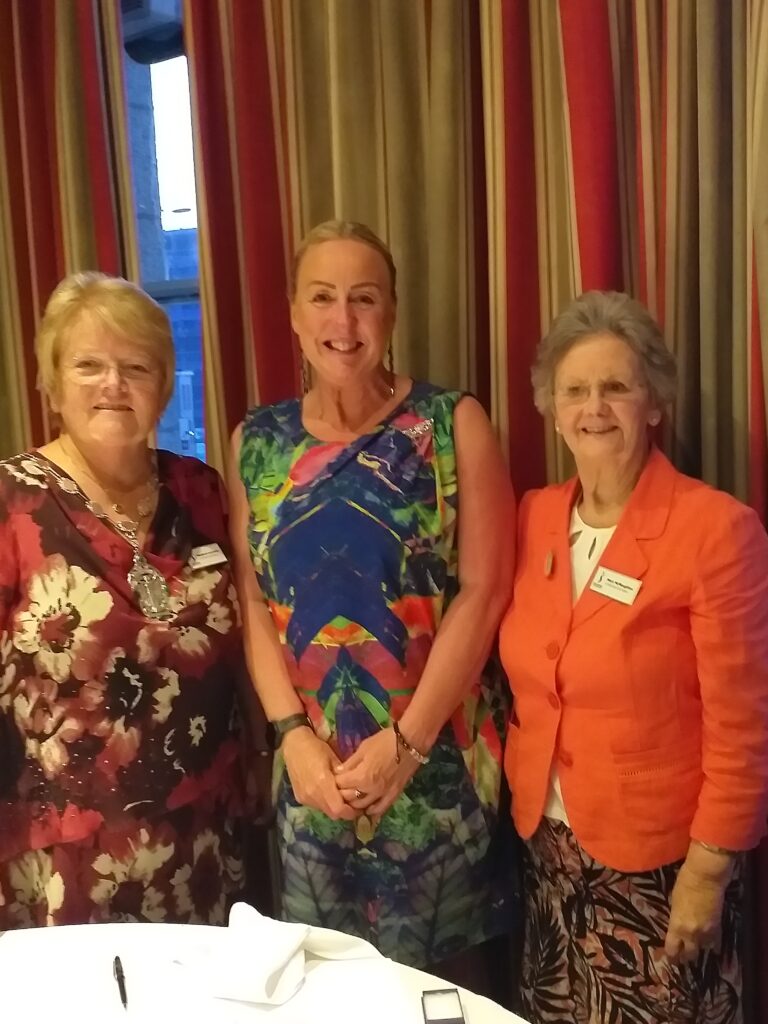 Queen's Green Canopy for Platinum Jubilee
Mixed wintry weather did not deter a team of Plymouth Soroptimists getting together to plant saplings as part of the Queen's Green Canopy for her Platinum Jubilee. The intrepid group were joined by the Queen's representative Deputy Lieutenant Brigadier Simon Young.
The mixed saplings now form a copse, dedicated to the Plymouth Soroptimist club, near the Silver Jubilee Hall at Down Thomas. A plaque with inscription will soon be placed in the copse to mark the event.
Club President Mary McNaughton said: "In spite of the mixed weather conditions we all enjoyed the experience. We were very pleased that Brigadier Young joined us and were extremely grateful for the help provided by Keith Rennells and his team from ParkLife South West.* They very kindly provided stakes, tree guards and barks which will ensure that the saplings thrive."
A number of oak saplings will also be planted nearby where they will have more room to develop into mature oak trees.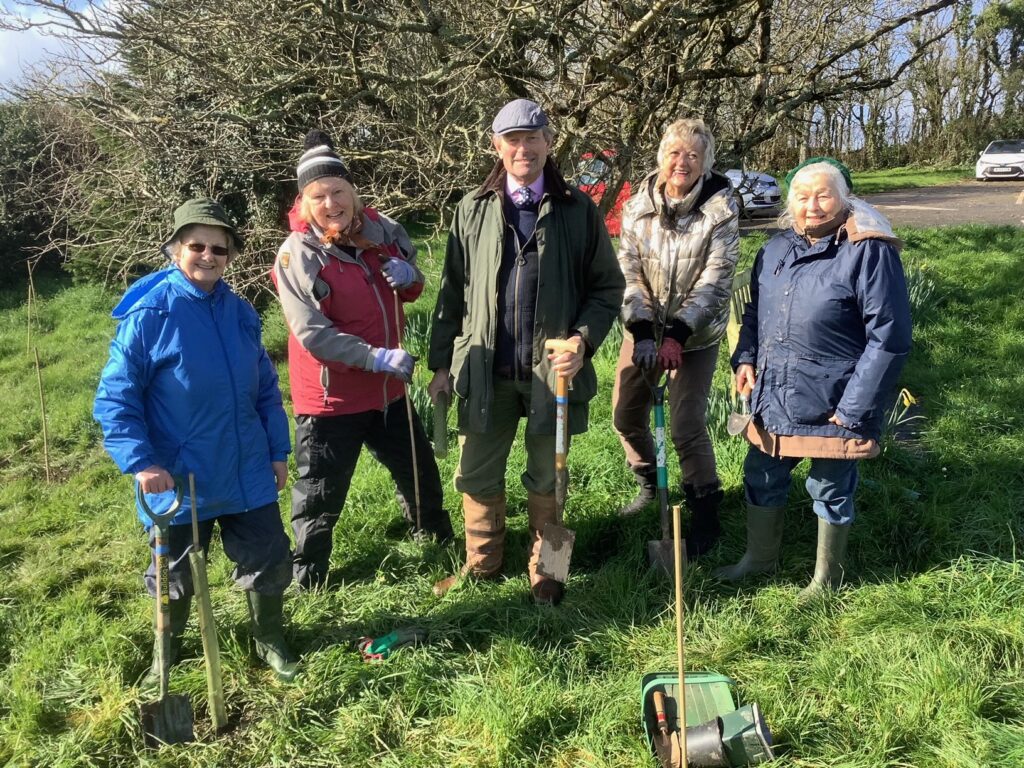 * ParkLife is a not for profit Community Interest Company set up in 2019 to support community environmental volunteering in Devon and Cornwall. The organisation undertakes tree and hedge planting, wildflower meadow creation, wildlife habitat management etc. They work with volunteers of all ages, with the health and well-being benefits of being physically active in the great outdoor
Charter Lunch
Plymouth Club's 92nd Charter Lunch was very well supported with 64 members and guests gathering on 27th February at St Elizabeth's House. The speakers were Lord Mayor Councillor Terri Beer and Deputy Lord Mayor Councillor Maddie Bridgeman. Guests included Soroptimist Regional President Jackie Collins as well as 23 members and partners from other regional clubs.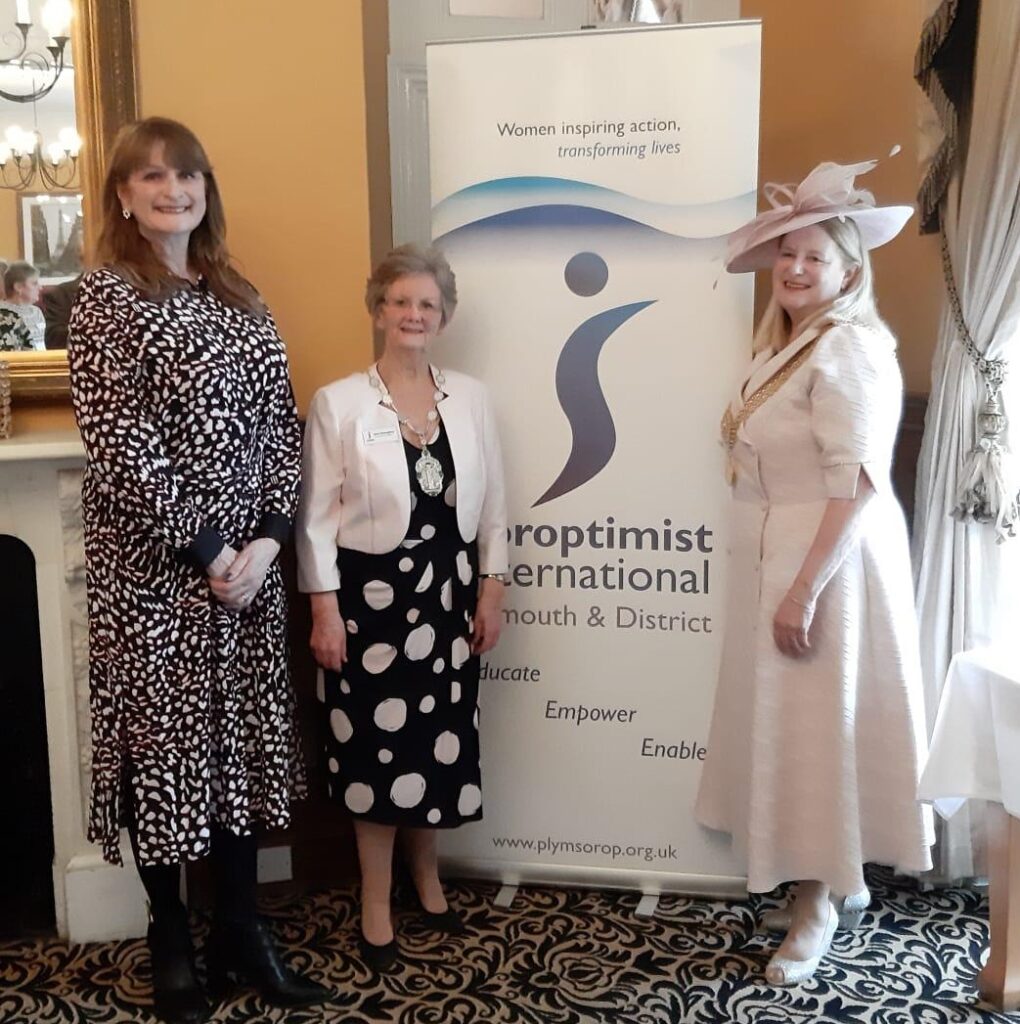 Help for domestic abuse survivors
Domestic abuse survivors are getting help from Plymouth Soroptimists, Plymouth Citybus and Barnardo's. These organisations are working together to help abused women on their pathway to recovery.
Barnardo's contacted the Plymouth club to ask for help with transport costs so a single mother can complete a series of courses aiding her recovery from an abusive relationship.
A request went to a contact at Citybus who quickly agreed to provide a short-term bus pass so the woman can get to the courses run by Barnardo's in Plymouth.
Mary McNaughton, President of Plymouth Soroptimists, said: "We were delighted that Plymouth Citybus generously agreed to provide bus travel for this woman while she is attending the course. These specialised courses for abused women really help them recover from their ordeal, but practical matters like physically getting to them can be a challenge and a barrier. We are looking forward to working with Bernardo's on practical projects in the future."
Richard Stevens Managing Director from Plymouth Citybus said: "We are pleased to support women in our community who have suffered domestic abuse. Helping them access these courses that are supporting them, and their children lead a safer and happier life, is the right thing to do."
Barnardo's run three courses: the first takes women through the process of gaining self-esteem and confidence; the second empowers them to take control of their lives and the third supports them in understanding how domestic abuse affects their children.