More Christmas gifts for children
Beautiful brand new toys were delivered to the Nomony Childrens Centre for distribution to families of children they help for Christmas. Twenty one young children will benefit from the gifts this year which were kindly donated by a friend of Plymouth Soroptimists.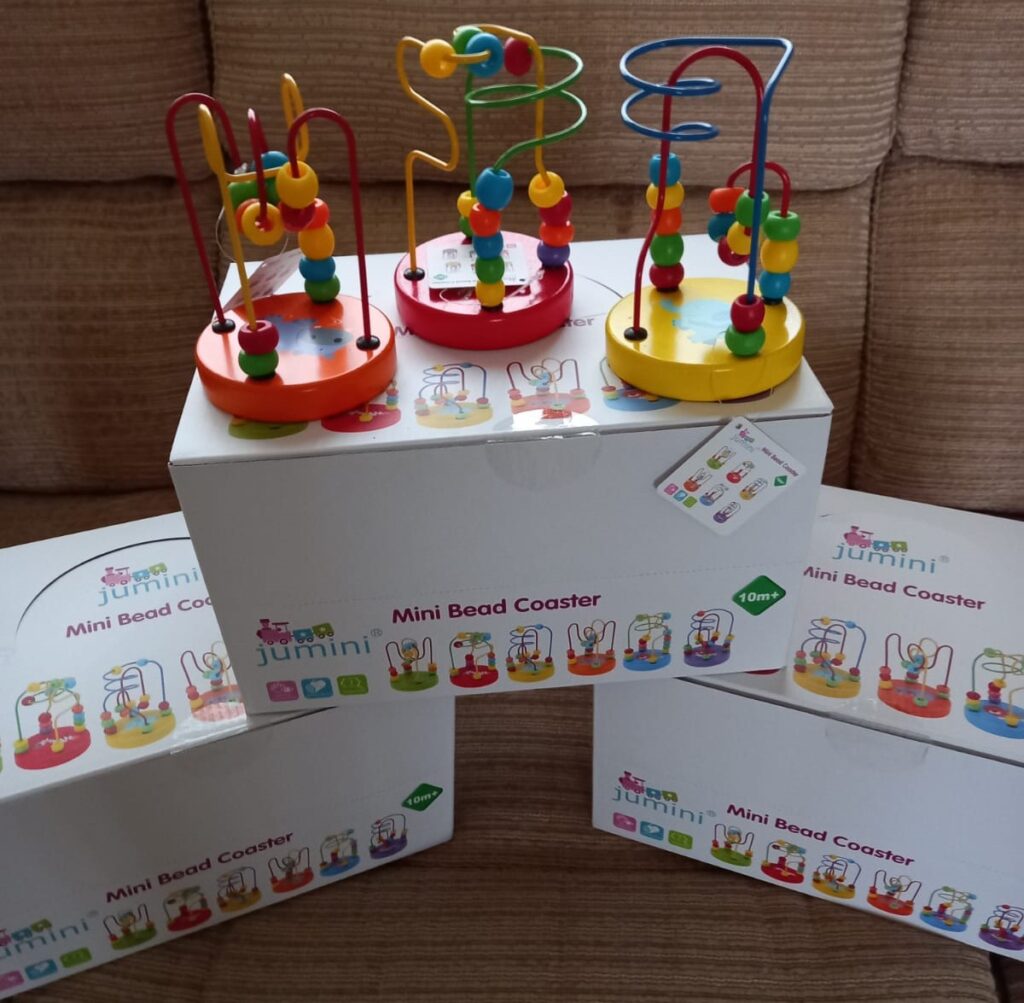 Christmas gifts and other donations
Plymouth club members have been busy distributing Christmas gifts, toys and towels to local organisations.
A group of members put together 34 Christmas gift bags full of items for ladies including toiletries, gloves, confectionery, jewellery and gifts. The bags have been given to the Salvation Army who will distribute the bags.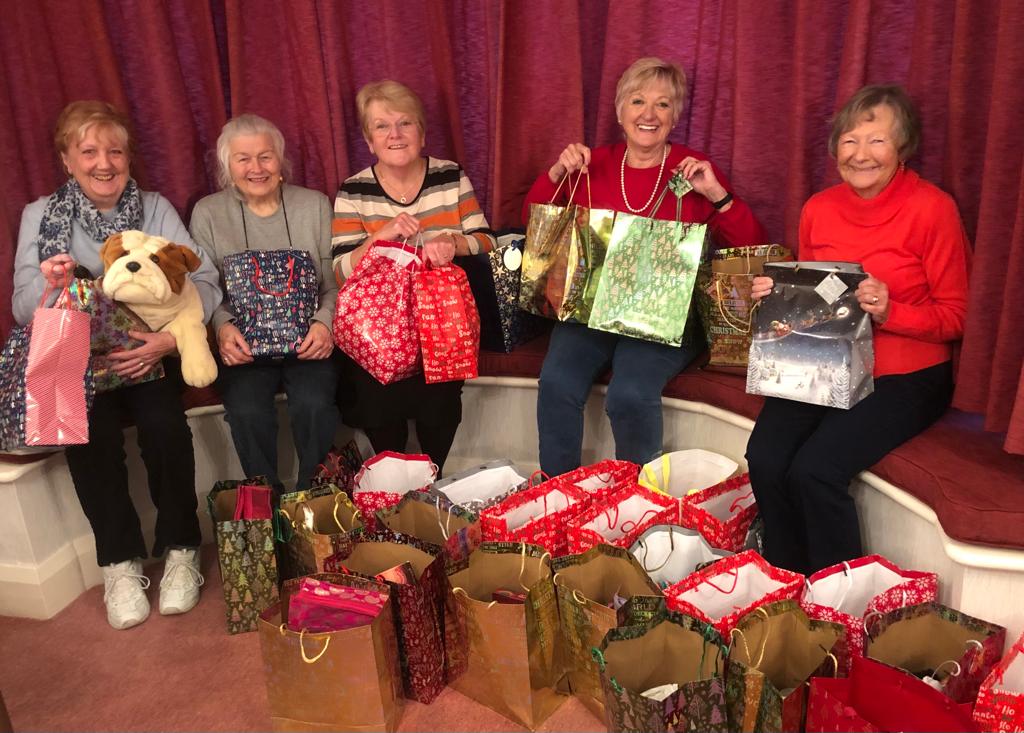 Nomony Children's Centre in Plymouth Barnados Centres received eight bags of children's toys and Christmas decorations which were kindly donated by a Soroptimist friend.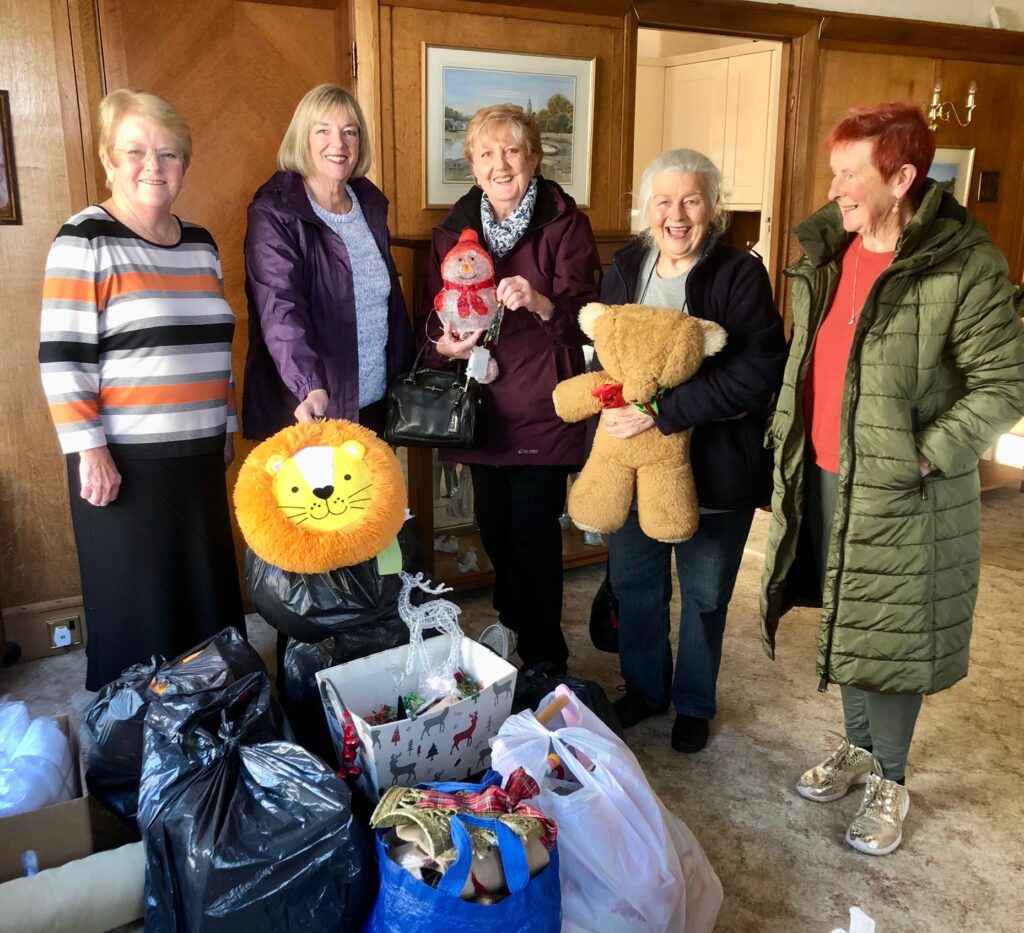 Bath, hand towels and baby wash together with some ladies clothes will be taken to Jasmine residential home for mothers and babies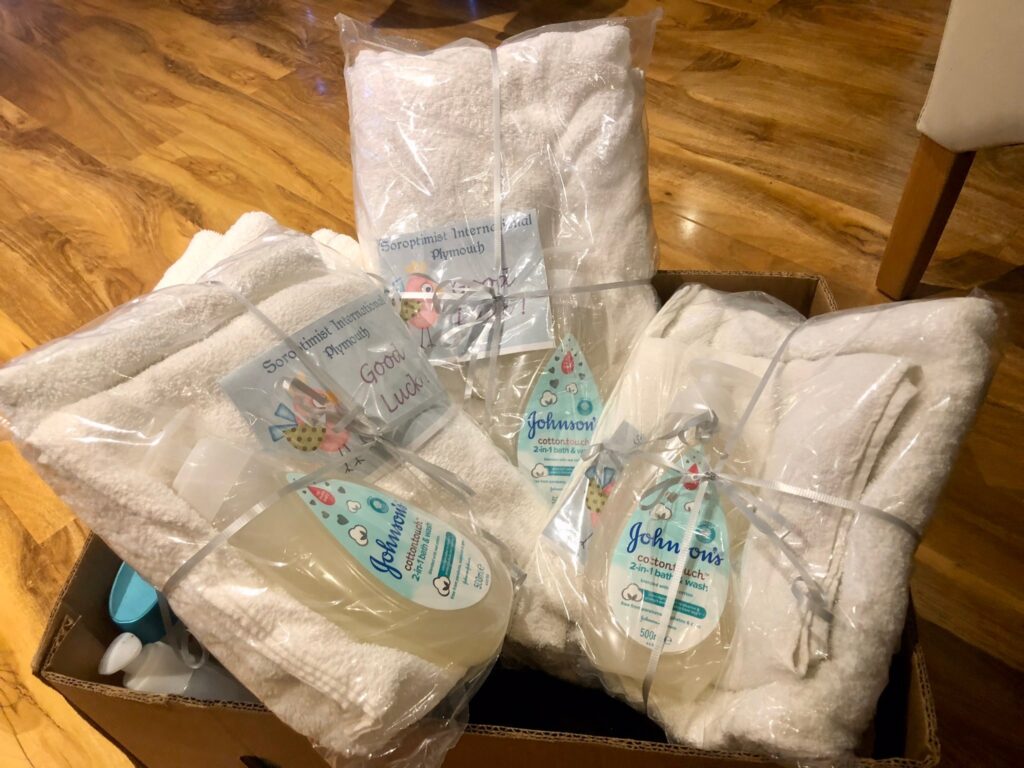 Nepal girls' toilet block project
We are delighted to announced that we have now reached our target of raising £2,000 for a girl friendly toilet block in Shri Prabha Higher School, Nepal. This is thanks to the very generous support of club members since we launched the project. The funds are on the way to Nepal Water and Health Authority and we understand that construction will soon be underway. We will be kept up to date with progress and will post updates and photos as we receive them.
Menstruation hygiene is a big problem in schools, with most girls missing school altogether during this time of the month. The new block will house four toilets, a changing room, an incinerator and shower.
Spooky Do!
Plymouth members, partners and guests went to town on their Halloween outfits and make up to raise funds for the girls toilet block in a Nepal secondary school. Ghoulash and Fowl & Funghi were on the menu together with an amazing array of desserts. The event was in member Joani Stansell's home and Joani had certainly gone to town with the Halloween decorations!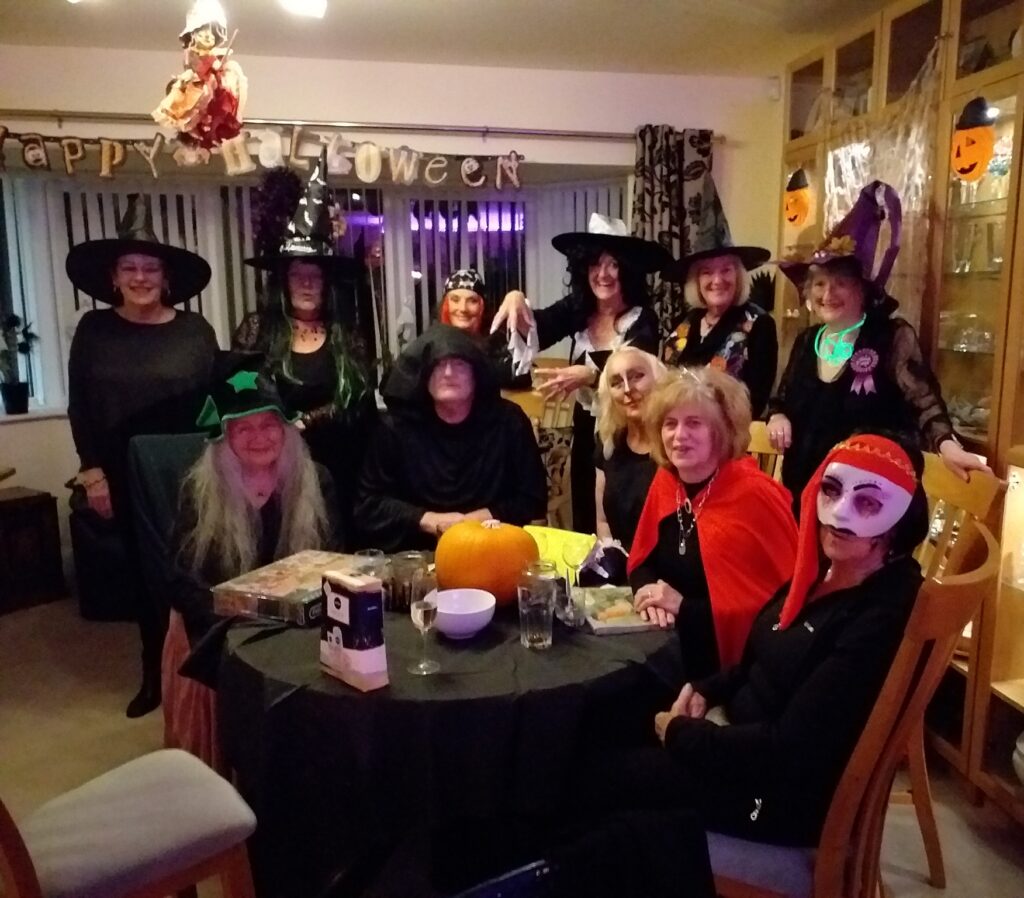 Plymouth member's generous donation
When Jenny Jarvis' business stopped trading she decided to donate the almost new computer set up including PC, monitor, keyboard and speakers to The Sunflower Trust. Jenny said it was a 'no brainer' to donate the equipment that was no longer needed because SI Plymouth & District and The Sunflower Trust share common aims – to enable women to rise above abuse and achieve their true potential through education and empowerment. Jenny was delighted to learn that her generous donation is going to help a young women start up her new business.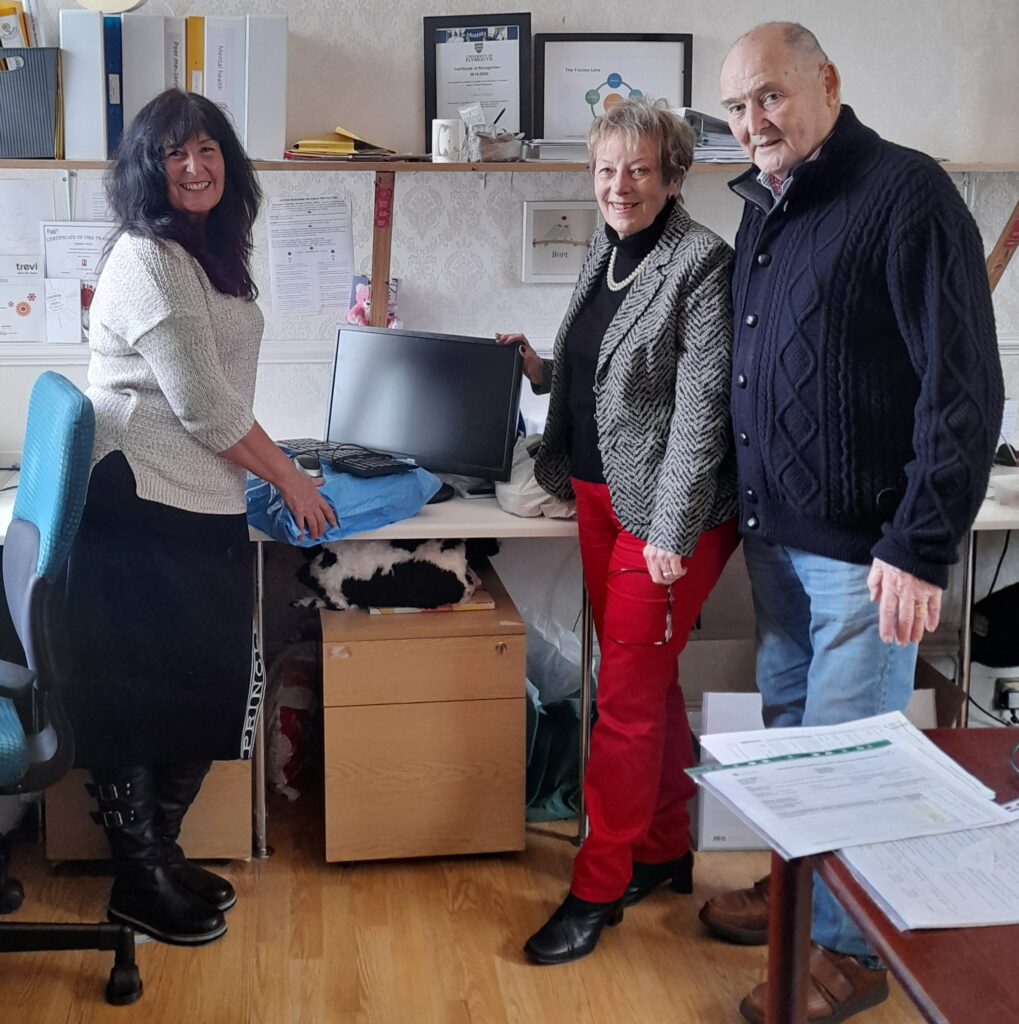 International Peace Day
To mark International Peace Day, four candles were lit at a club supper meeting at the Duke of Cornwall Hotel on 15th September. The four candles were lit by President Mary for Soroptimist International (SI), Soroptimist International Britain and Ireland (SIGBI), SI Centenary and the International Day of Peace.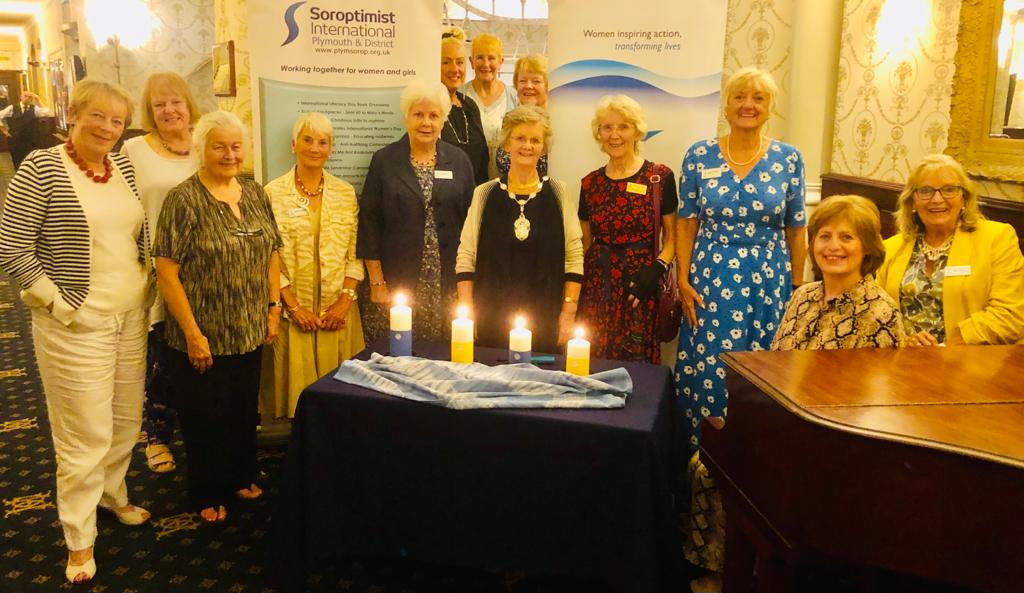 Literacy day book giveaway
Hundreds of paperback books were given away to adults and children in Plymouth city centre to mark International Literacy Day.
A team of Plymouth Soroptimists manned a stand at Frankfort Gate on Saturday 4 September and encouraged passers-by to select free books. Children were particularly delighted to be able to choose their own book and left the stand clutching their books with wide smiles.
Organiser of the book event, Lorraine Gillings, said: "Literacy Day is a key date in our Plymouth club calendar and we really look forward to encouraging all ages to chose from the wide range of used books we collect through the year. Giving away books is a fantastic way to encourage reading as a brilliant pastime, and one which helps to develop a key lifetime skill. We were especially pleased that we had a lovely sunny day which allowed people to take their time browsing the books."
Since 2012 Plymouth Soroptimists have supported International Literacy Day which UNESCO declared in November 1965 would fall on 8th September every year. The aim is to highlight the importance of literacy to individuals, communities and societies. Giving away books is a great way to encourage people of all ages to read.
Cream tea boosts funds for Nepal project
A £400 boost to funds to provide a girls' only toilet block for a secondary school in Nepal has been achieved from a cream tea and raffle.
Plymouth Soroptimists, 'Soroptimisters' and guests gathered at Club President Mary McNaughton's home to enjoy delicious home-made scones and cakes.
Thanks to generous donations by members to the cream tea, raffle and other planned events, it's hoped that the club will very soon raise the £2,000 needed to complete the toilet block in the Shri Prabha Higher School, Nepal.
The block will house four toilets, a changing room, an incinerator and shower. At present girls often miss several school days whilst they are menstruating as the school doesn't have the necessary facilities for them.
Plymouth club president Mary McNaughton said: "The cream tea afternoon was a great success, with a significant sum raised towards the £2,000 we need to complete this project. It was a wonderful sociable way to raise money for this very worthwhile project."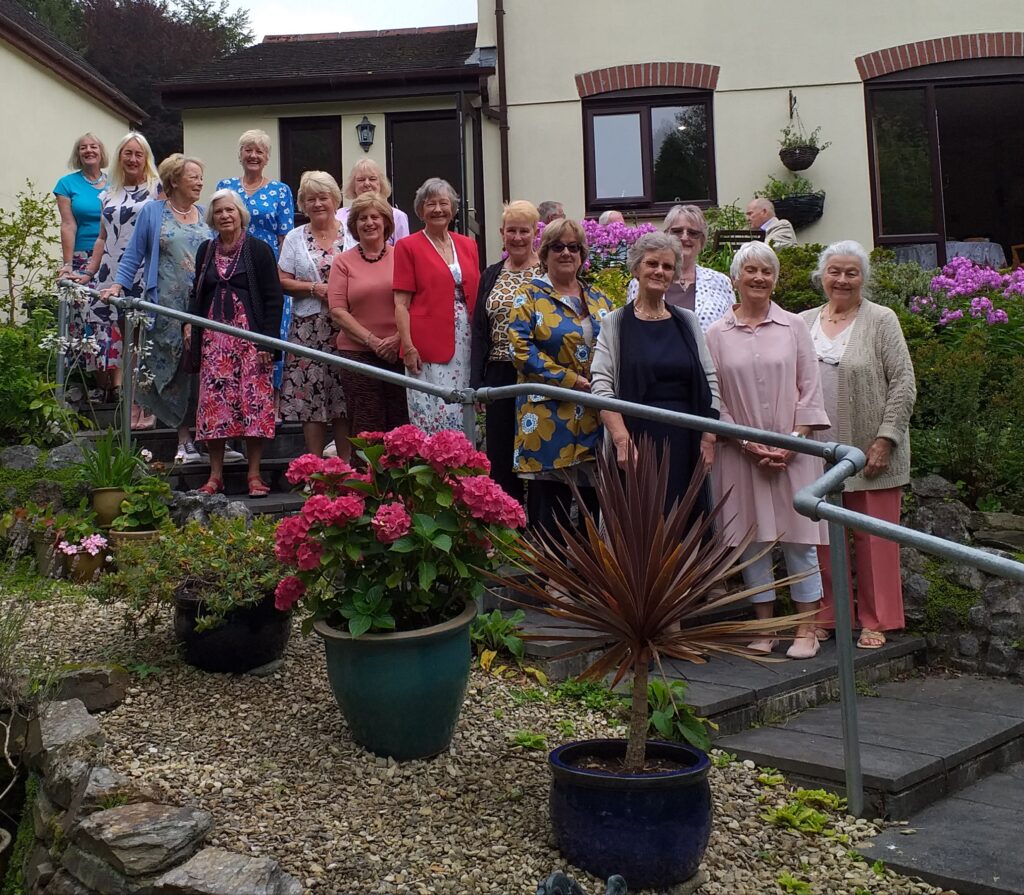 Centenary Trees
Our club will be planting three dozen saplings at two places in Wembury, South Devon, to celebrate 100 years of Soroptimism. A call to arms will go out when a date has been set to get digging!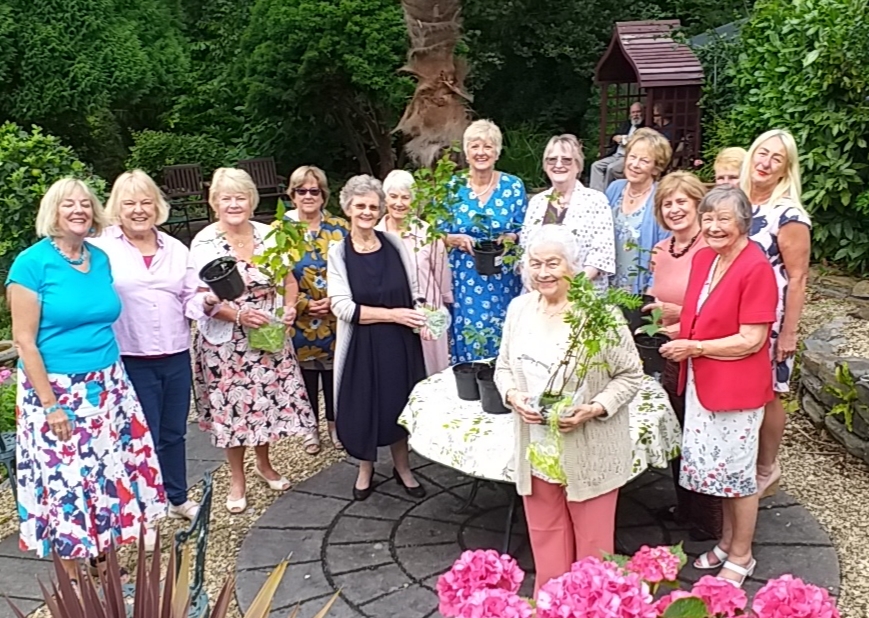 Belated celebrations!
A lovely lunch at Elfordleigh Hotel on 28 July was the setting for 27 Plymouth Soroptimists (including a few Soroptimisters) to celebrate three significant events.
The celebrations were long overdue because Covid-19 prevented face to face meetings but it was a wonderful opportunity to gather in person after many months of Zooming! Firstly it was the 90th Anniversary of the club's charter, secondly it recognised the 12 month Regional Presidency of Margaret Parkinson and last but by no means least it also provided the ideal opportunity to finally handover the official Insignia from past President Joani Stansell to current President Mary McNaughton.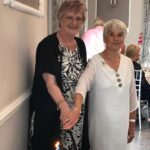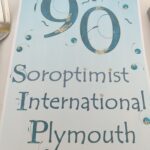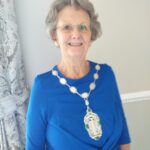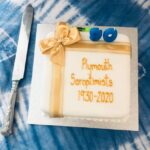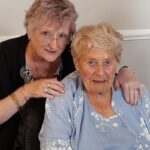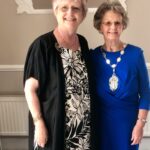 Nepal School Tap Project
Our club has provided funds to greatly improve access to fresh drinking water at a school in Nepal. Prava Secondary School in Baglung, Nepal now has two water points with four taps on one and two on another. The pupils and teachers at the school are very happy!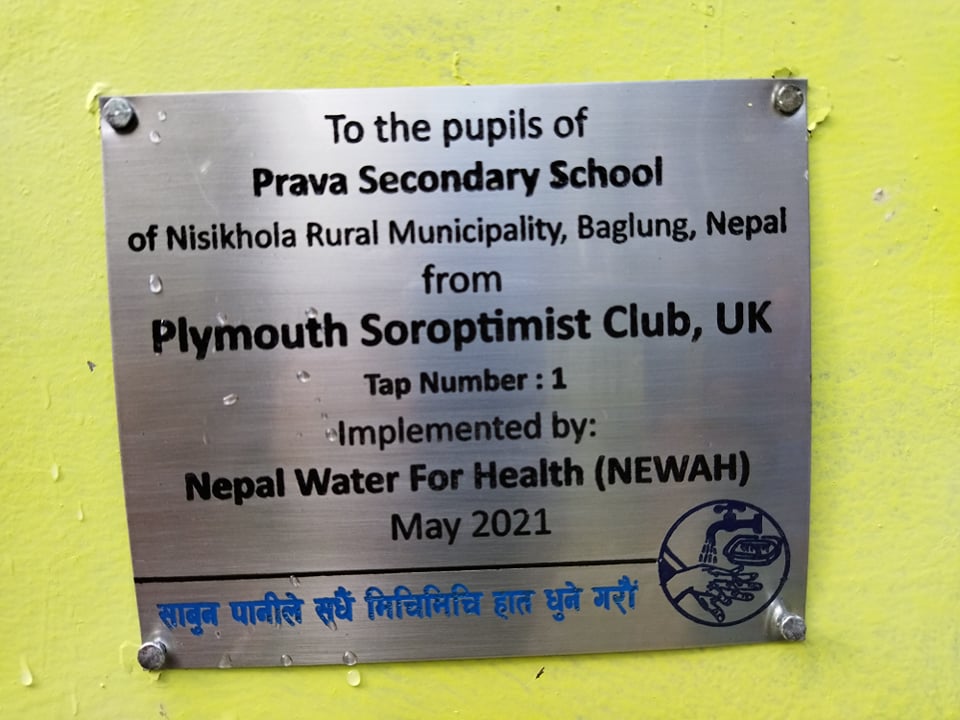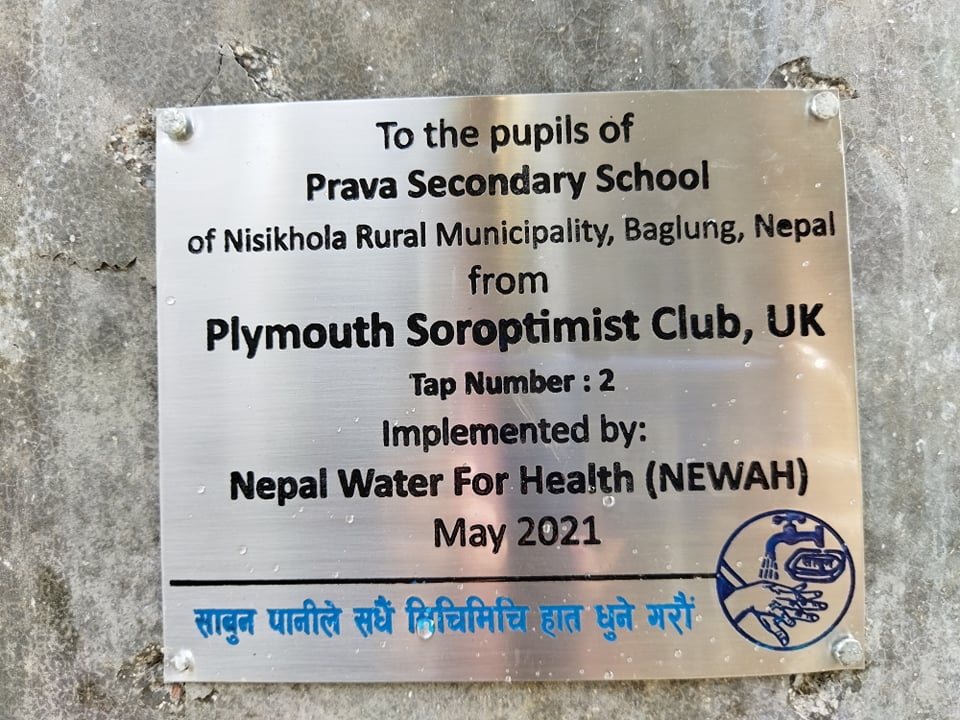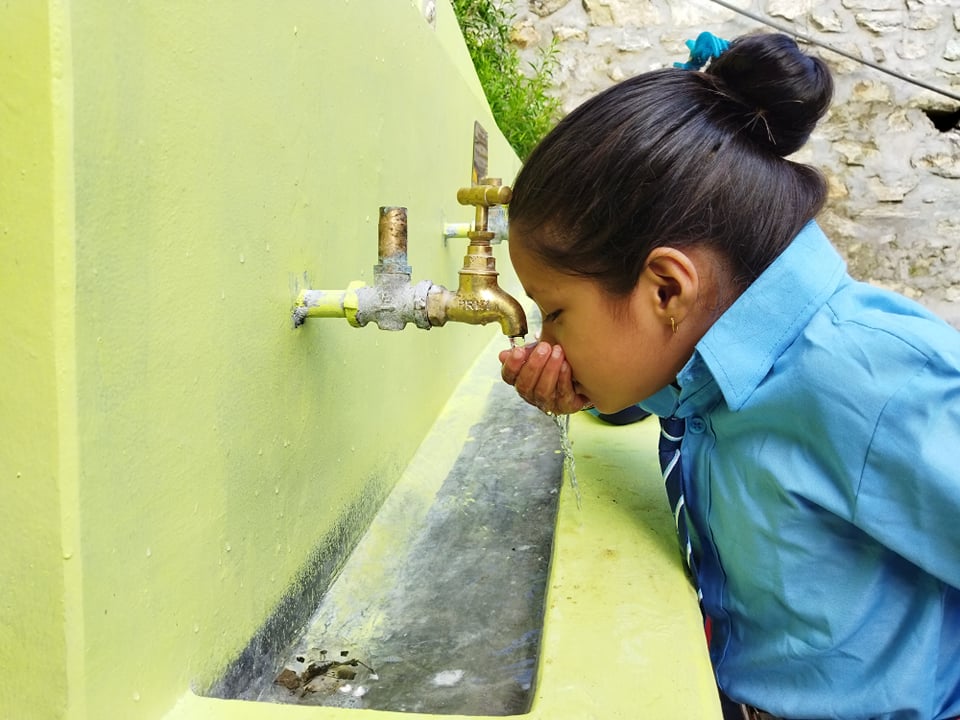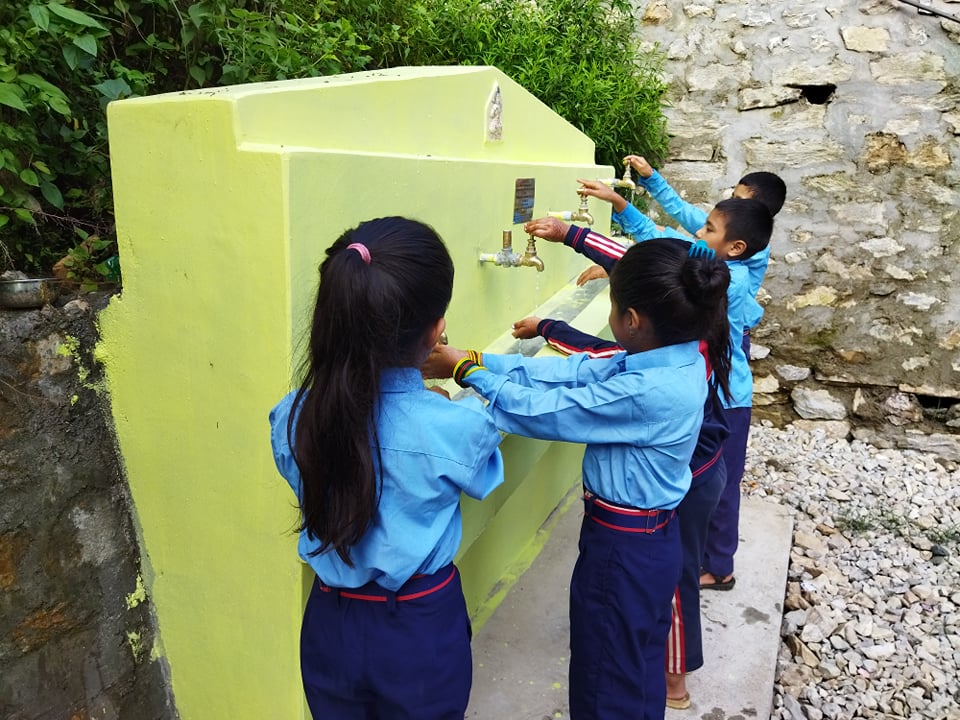 AGM and change of Insignia
A great turnout for our Zoom AGM – 19 of our 25 members joined.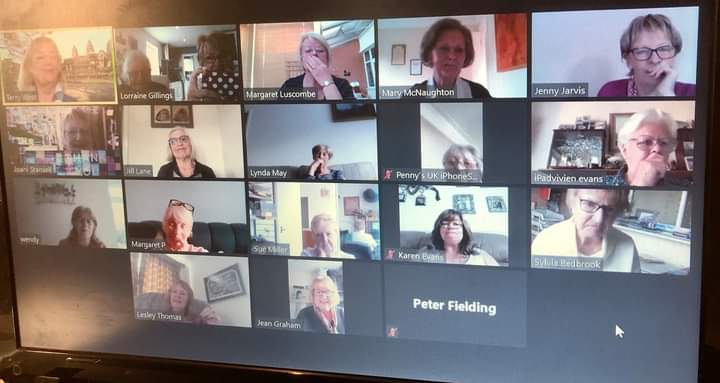 Outgoing President Joani Stansell virtually handed over the chain of office to incoming President Mary McNaughton. Joani was presented with chocolates and flowers and thanked for her leadership during a difficult and unusual year due to Covid restrictions.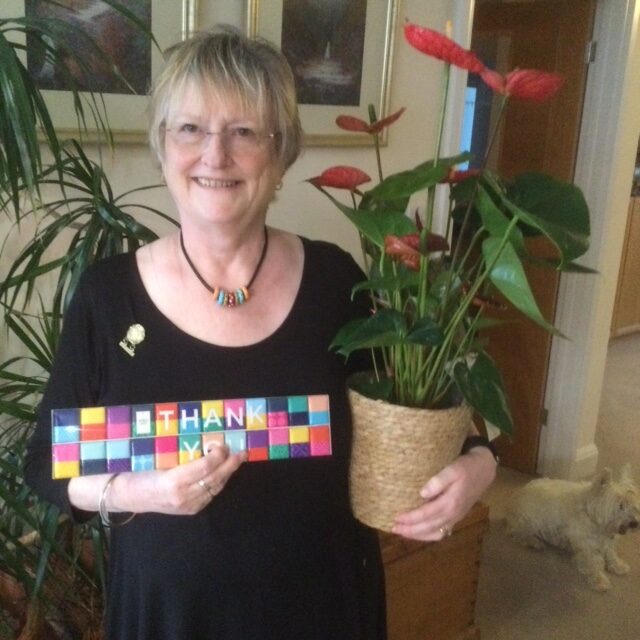 Mary's chosen project focus for 2021/22 is the planet – particularly relevant with the climate world summit on climate change taking place in Cornwall in June.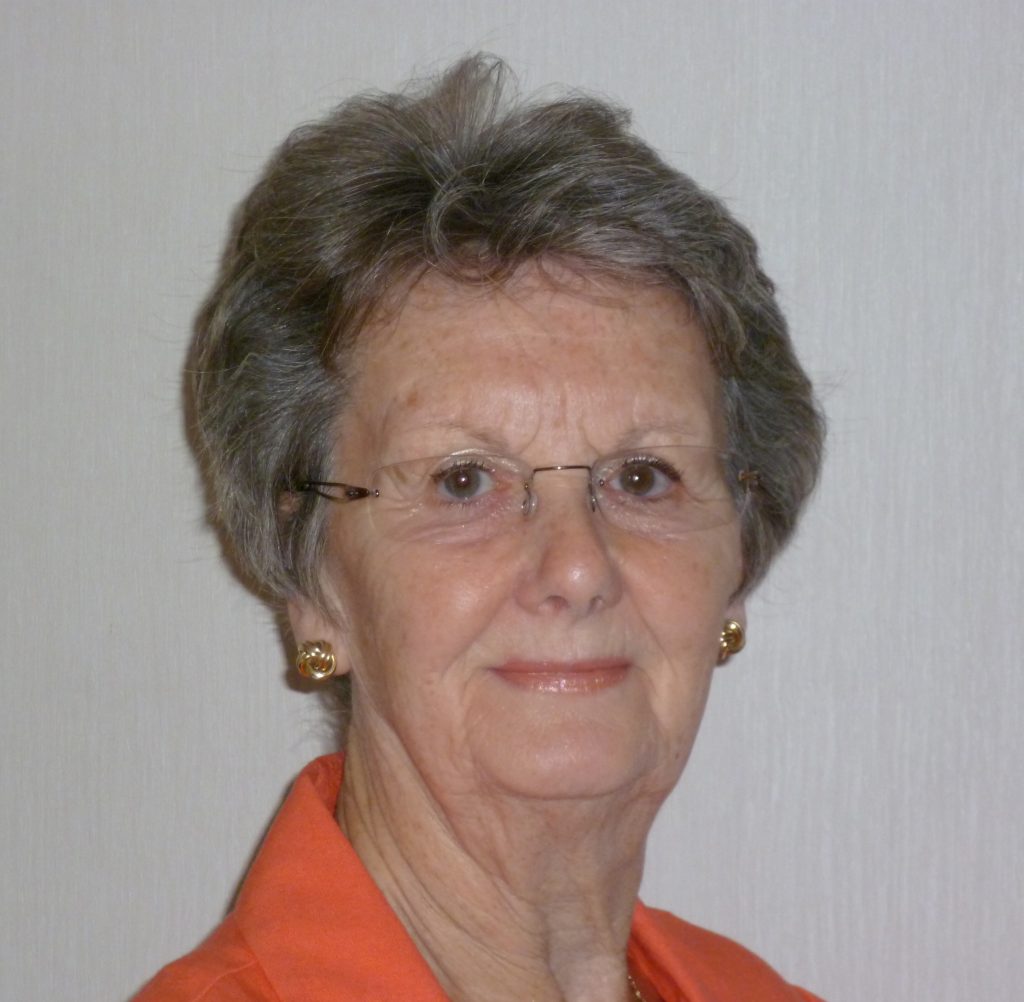 Before the official AGM business started, three members were virtually presented with 25 year membership certificates and badges and they were thanked for their support throughout this time.
Nepal – Water for school project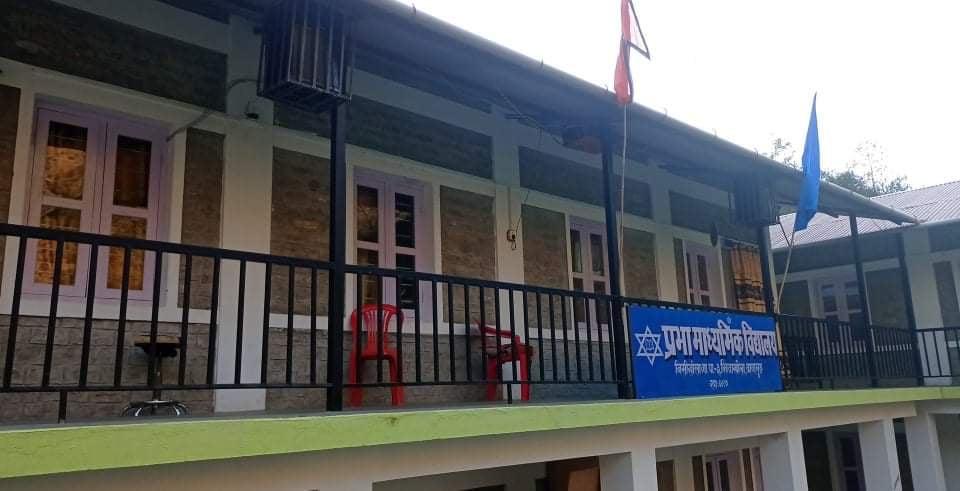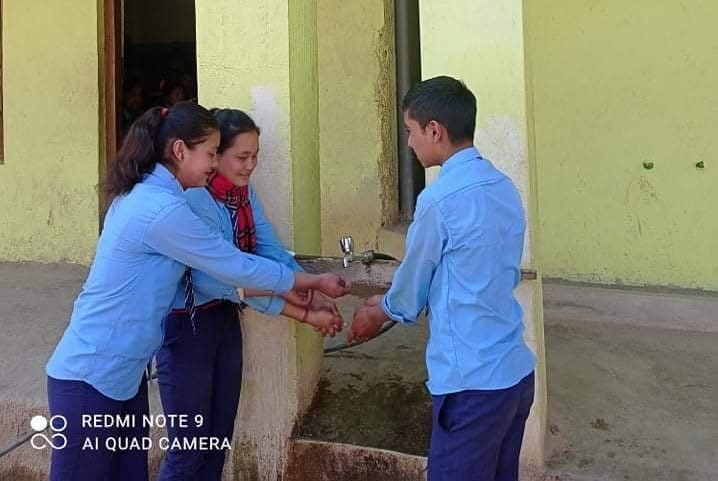 At the last club meeting it was agreed to use the £200 legacy from a member and some of the refund from the discontinued Nepal project to pay for an enhanced water supply throughout a 500-pupil secondary school in Nepal. The school was nominated by our contact on the ground in the Nepal Water and Health Authority. At present pupils have to bring in their own drinking water.
Daffodil Project donation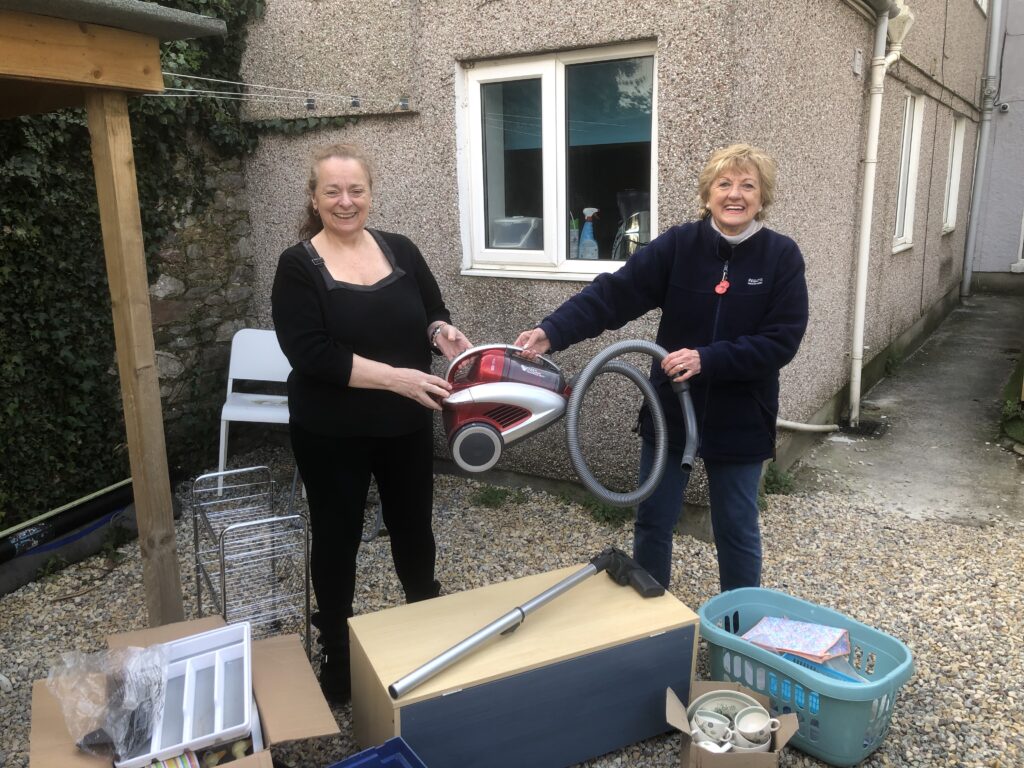 A large quantity of household items donated by Plymouth Soroptimists and their friends were delivered to the Daffodil Project in Plymouth. This is a residential parenting assessment house that comes under the aegis of Trevi, a project that supports mothers and their children. The items were delivered by Soroptimist Lorraine Gillings and handed to Daffodil manager Margaret.
International Women's Day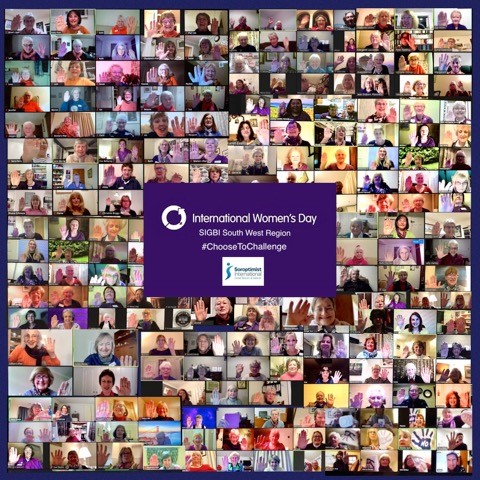 Members of clubs across the South West & Channel Islands Region Choose to Challenge gender inequality for International Women's Day. There's plenty to smile about despite the pandemic as we continue to work for equality for women and girls globally. Our support for women's refuges, food banks, fund-raising, signing petitions and much more hasn't stopped. "
Laptops for local schools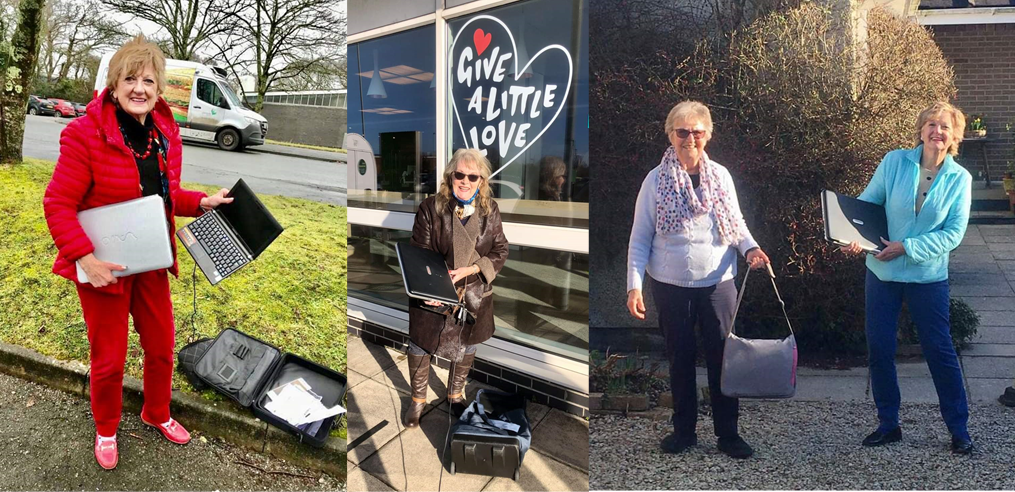 Plymouth members have cleared out seven laptops no longer needed and delivered them to Cutec Ltd who are clearing the data from them and setting them up for local schools who need extra technology for home schooling during the Covid lockdown.