Welcome to Soroptimist International Plymouth and District
Join us on our walk to support the international campaign to eliminate violence against women and girls.  Visit our News/Events page for details.
Welcome to our home page.  Soroptimist International Plymouth & District  was founded in 1930 by Dr Mabel Ramsay and Nancy Lady Astor was an honorary member.
Our group are from all walks of life, determined to make a difference.  We are a force to be reckoned with as we enthusiastically and tirelessly work to support and inspire women and girls.
We are a very friendly group of women of all ages and all backgrounds view our gallery and being a Soroptimist is a great way to meet new people and make new friends.  As well as fund raising, lobbying Parliament and raising awareness of various issues, Soroptimist International are the world's leading international women's organisation having two representatives on the U.N council.
But it's not all work and no play as our group also have plenty of informal social gatherings throughout the year such as a visit to Thorntons Chocolates, walks on Dartmoor and cream teas. Every month we have a supper meeting with wide ranging guest speakers .  Click here to see our  News and Special Event Calendar.
Local projects supported by the Plymouth members include Jasmine Mother's Recovery (a drug and alcohol rehabilitation unit), Shekinah, The Sunflower Women's Centre, SARC (Sexual Assault Referral Centre) and the Plymouth Women's Refuge. More information about our current and past projects can be found from this link.  If you would like to DONATE to our project funds, please contact us by email.
To find out more about SI Plymouth & District,  come and talk to us at one of our events or ring us on 01752 774401 for an informal chat. Join us and help #StandupforWomen.  If you don't have time for regular club membership, join as a Soroptimist Associate Member – call 01752 774401 for a chat.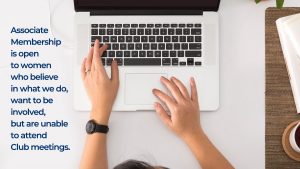 What does Soroptimist mean?
The name Soroptimist comes from the Latin 'soror' meaning sister and 'optima' meaning best – the best for women.  Which is our aim by Enabling, Empowering and Educating women and girls all over the world.
Soroptimist International is a worldwide organisation working to transform the lives of women and girls with nearly 80,000 members in 124 countries.
Soroptimist International Great Britain and Ireland (SIGBI) has 8000 members in 350 Clubs in 28 countries including Great Britain, Ireland and countries in Africa, Asia, the Caribbean and Malta.  These clubs work at a local, national and international level to educate, empower and enable opportunities for women and girls.
Are you interested in joining us?
We are always looking for new members.
Join today